420K lbs. of long-grain rice harvested in Lajas Valley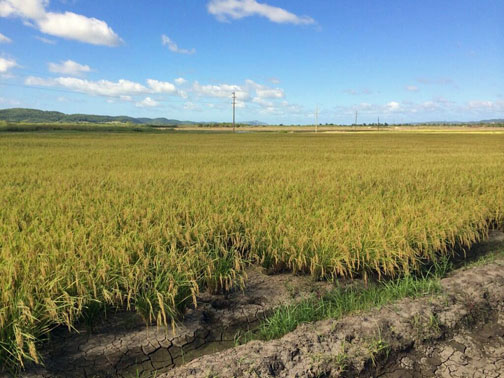 Government officials celebrated Sunday the first successful harvest of rice in Puerto Rico in the last 30 years from seeds planted in the Lajas Valley in the summer. The 420,000 pounds of long-grain rice will go to the public school lunchroom program, where food trays already include other products locally picked, grown or produced.
"For the first time in three decades, we are collecting rice in Puerto Rico. This is a milestone in our history, the product of a government that renewed the faith in Puerto Rican agriculture," Gov. Alejandro García-Padilla said Sunday during a visit to the 70-acre farm sowed in July, after an initial investment of $1.5 million.
He said the goal is that between August and September 2014, 70 percent of the rice to be served in school cafeterias is a product of the Lajas Valley crops.
"We know that by seeing the success of the farmers who joined our project at this early stage, others will follow. This way, we will increase the number of acres sown and cultivated to 500 as early as next year," the governor said, adding that when that goal is met, Puerto Rico will be able to produce 3 million pounds of rice each harvest.
"Each crop will generate a gross income of about $ 2 million. We estimate at least two crops per year," García-Padilla said.