1st Healthcare Innovation Replicathon this weekend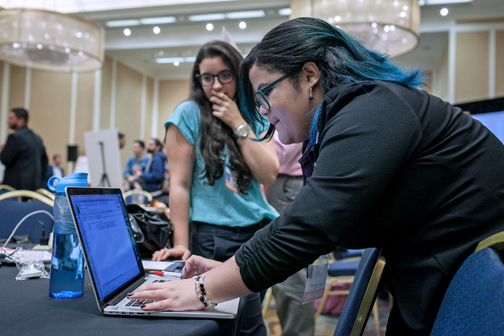 With the goal of promoting the next generation of leaders in bioinformatics and technology development in the healthcare industry, the VarMed Management Group and the Increasing Diversity in Interdisciplinary Big Data to Knowledge (IDI-BD2K) of the University of Puerto Rico will carry out the first Healthcare Innovation Replicathon.
The event, to be held Mar. 24-25 at Engine-4 in Bayamón, will involve undergraduate and graduate students, who will have the opportunity to work in Biomedical Data Science, a developing and growing field, for its contribution to the health and medicine sector.
Similar to hackathon, a replicathon is characterized for being an analytical and programming work activity to create real solutions using technology. Unlike a traditional hackathon, teams will receive the same challenge or problem — two scientific manuscripts that arrived at two different results using the same data.
The goal is for the team of participants to interpret the data and present their findings. In a hackathon, usually the solution is done in the form of an app, either mobile or web-based.
The replicathon requires interdisciplinary collaboration between programming experts, data analysis, context (genomics in this case), and promotes work in interdisciplinary teams that consist of students of biology, mathematics, information technology, medicine, public health, computer science and statistics, among others.