Healthsouth San Juan lands pair of national awards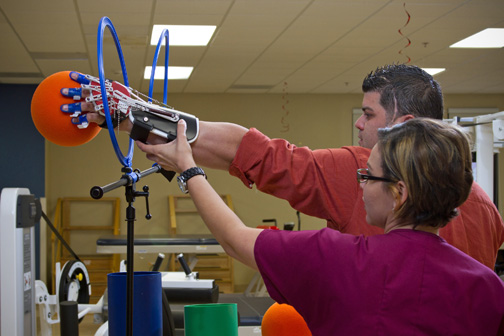 Physical rehabilitation hospital HealthSouth of San Juan recently received a pair of awards — "Outstanding Performance in Clinical Excellence" and "Satisfaction to Patient" — during the company's annual meeting and awards Banquet held recently in Boston.
The awards recognize the hospital's outstanding performance in the development of clinical programs, quality of patient care services, employee retention and overall operational excellence, the company said.
"Our success depends on the quality of care provided to each patient. This level of care is provided by our stellar doctors, nurses, therapists and all the hospital staff at HealthSouth San Juan who deserve this achievement for all that do," said Daniel Del Castillo, CEO of Healthsouth of San Juan.
HealthSouth of San Juan is one of four hospitals in the national network of 103 rehabilitation hospitals receiving the "Outstanding Performance in Clinical Excellence" award and one of six Healthsouth hospitals receiving the "Satisfaction to Patient" recognition.