IHG opens 1st Holiday Inn Express in Puerto Rico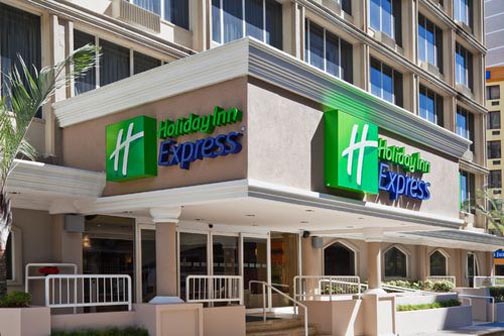 InterContinental Hotels Group announced Wednesday the opening of the first Holiday Inn Express hotel in the Condado area of San Juan.
The 115-room hotel opening pushes the number of IHG hotels in Puerto Rico to four including the recently renovated InterContinental San Juan, Holiday Inn Mayagüez & Tropical Casino and the Holiday Inn Ponce & Tropical Casino hotels.
"Holiday Inn Express is one of the fastest-growing hotel brands in the industry, and we are thrilled to now have the brand represented in San Juan," said Alvaro Diago, COO, Latin America and Caribbean, IHG.
"San Juan is Puerto Rico's financial and cultural center and a key tourist destination with a growing demand for well-known international hotel brands, and the Holiday Inn Express brand easily meets the needs of both business and leisure travelers," he said.
The Holiday Inn Express San Juan Condado hotel, owned by A.F.N.S. Condado Investment Inc. is franchised by an affiliate of IHG. The seven-story property is located directly across the street from the Condado Beach.
"It's a strategic advantage to have a hotel in the thriving city of San Juan and in such a vibrant location as Condado," said Gerardo Murray, vice president, distribution and commercial marketing, Mexico, Latin America and Caribbean, IHG.
"San Juan is a key market for IHG given its importance as a vacation destination, as Puerto Rico's capital city, as an economic and cultural hub and as one of the island's most important seaports. We look forward to further growing the IHG brand in this region," he said.
The new hotel features complimentary high-speed Internet access, an outdoor swimming pool and sundeck, business center and fitness center. All guestrooms offer a spacious, modern and well equipped interior, work desk with ergonomic chair, 32-inch flat screen TV, free local calls, in-room complimentary coffee, safe deposit facilities and other amenities.
IHG has a total of 44 Holiday Inn hotels and Holiday Inn Express hotels throughout Latin America and the Caribbean.