Op-Ed: Coping with holiday stress after Hurricanes Irma and María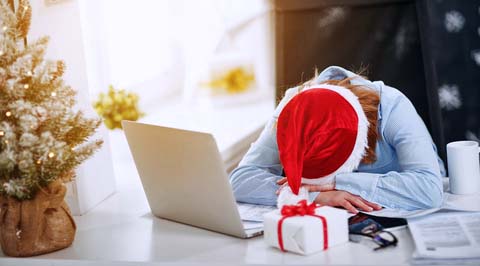 Holidays can bring about stress any year, but hurricanes add a whole new level of uncertainty and frustration. Typical holiday stresses, like trying to gather loved ones together, are compounded by new challenges like lack of housing security.
With these new obstacles it is more important than ever to check on the emotional well-being of yourself, your loved ones, and your community. Being aware of the signs of stress can help guide everyone to healthy ways of relieving that stress.
It is normal to feel sad after bad things happen. It is a sign of strength to reach out to others so you will be healthy enough to help the people you care about.
Typical signs of holiday-related stress:
Feeling sad during the holiday season.
Feeling physically and mentally drained.
Struggling to communicate with others or having difficulty answering questions.
Excessive worry.
Having difficulty making decisions or concentrating.
Changes in appetite or sleep patterns.
Increased use of alcohol or other substances.
Coping with stress:
Talking about your feelings with loved ones and friends.
Seeking help from professionals trained in stress counseling.
Helping someone in need of a ride, friend, or food.
Taking the time to listen to others in need.
Establishing new daily routines.
Trying to maintain a healthy diet and get plenty of sleep.
Including physical exercise and periods of relaxation into your daily routine.
Reassuring children they are safe, and allowing them to talk about their fears when they are ready.
If you or a loved one is feeling down, has excessive worry, is feeling or acting unsafe, please call the Crisis Counseling hotline, open 24 hours a day 7 days a week, at 1-800-981-0023, or TTY 1-888-672- 7622. You can also call the National Suicide Prevention hotline for assistance at 1-888-628-9454.
From the Federal Emergency Management Agency's news desk.