Homeland Security Investigations recruiting women, bilingual candidates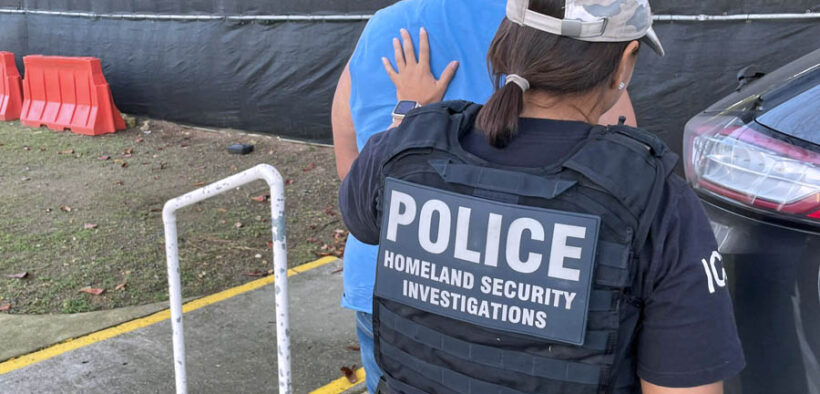 Homeland Security Investigations (HSI), which serves as the investigative arm of the U.S. Department of Homeland Security, is recruiting criminal investigators both for the mainland United States and Puerto Rico.
One of the job openings is specifically for women, in an effort to increase diversity within the agency, with the goal of achieving a workforce with at least 30% female agents by 2030, HSI stated. A second recruitment call is specific to Puerto Rico and requires candidates to be fluent in Spanish.
The application window opens Aug. 22 on the federal government's digital job platform under "Homeland Security Investigations" with the code: 1811 criminal investigator. Candidates will have a five-day term, until Aug. 27, after which submissions will not be accepted.
Among the requirements for these roles, applicants must be U.S. citizens, hold a bachelor's degree in any discipline, be aged between 21 and 37, and possess bilingual proficiency in English and Spanish – in reading, writing and speaking.
In addition, candidates must pass a rigorous background investigation, as well as a physical examination and a drug test.
HSI provides an array of benefits, including a thrift savings plan, law enforcement availability pay, a comprehensive health care package, a law enforcement retirement plan, and optional flexible life insurance.
"Working for HSI is about making a difference not only for our nation but also for our island," Rebecca González-Ramos, special agent in charge of HSI San Juan, said about the significance of the role.
"As a Puerto Rican woman, I'm honored to have selected this career at a young age and to have directed all my energies into contributing to the security of my nation. I encourage you to join our team and develop to your fullest potential as part of your country's security team," she added.
As part of its mission, HSI investigates illegal cross-border activities, including the movement of people, goods and money in and out of the United States.
In Puerto Rico and internationally, HSI pursues cases and initiatives relating to narcotics smuggling, child exploitation, operations by transnational criminal organizations, human smuggling and trafficking, cybercrimes, fraud related to identity and benefits, threats to national security and terrorism, and money laundering.