Honeywell investing $1.3M in Aguadilla operation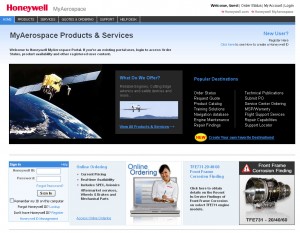 Honeywell Aerospace Industries is looking to create a new customer support center at its Aguadilla complex, for which it will invest more than $1.3 million, company officials said Monday.
The investment is broken down into $1.2 million in payroll and $125,000 in new equipment, News is my Business learned. The center will offer contract management services, training and technical support, and technical research, among other services. The expansion will add 35 new jobs.
Governor Luis Fortuño visited the western area plant today to participate in the announcement.
"The Honeywell expansion further solidifies the confidence in our island as a center of manufacturing and source for highly skilled and qualified professional workforce,"said Fortuño.
Headquartered in Arizona, Honeywell began doing business in Puerto Rico in 2007, and so far this year, it has created 135 new jobs in specialized areas, namely, engineering and information systems, helping to stop the so-called "brain drain" in those areas. To that end, the company works closely with the University of Puerto Rico in Mayagüez, the Polytechnic University, and the Inter American University to find new recruits.
The new hires fit into the company's core activities in its 100,000 square-foot campus in Aguadilla, where it offers engineering consulting, accounting and logistics support, among other services to aerospace and defense business lines as well as its customers in the U.S. mainland and throughout the globe.
Honeywell Aerospace is a subsidiary of Honeywell International, a Fortune 100 diversified technology and manufacturing leader, serving customers worldwide with aerospace products and services; control technologies for buildings, homes and industry; automotive products; turbochargers; and specialty materials. The company sells more than $11 billion and has more than 40,000 employees in 97 locations worldwide.
STORY DEVELOPING