Ponce's San Lucas Hospital installs $1.5M MRI machine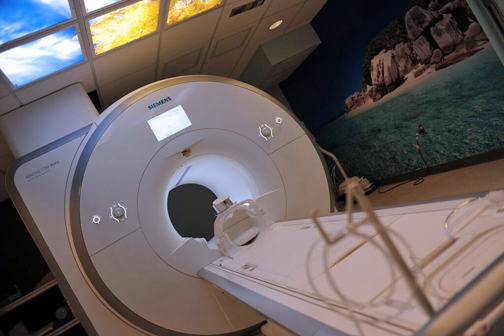 The Episcopal San Lucas Hospital in Ponce recently invested $1.5 million on new MRI equipment, positioning itself at the "forefront of technology in the health care industry," executives said.
The new MRI equipment keeps the focus on patient comfort, with a larger tube in comparison to other similar equipment that can accommodate patients up to 550 pounds, versus 300 pounds. The machine also caters to patients suffering from claustrophobia, pediatric patients and patients with respiratory problems, among others. It also makes available a wide variety of studies such as MRI, breast MRI, abdomen, pelvis, chest, spine, head, limbs and others.
The equipment also provides optimal quality of image resolution, as well cuts back the time it takes to conduct studies that can be performed on different parts of the body without having to reposition the patient.
Through this acquisition, and in partnership with Siemens Puerto Rico, which manufactures the equipment, the Episcopal San Lucas Hospital becomes the a demonstration and training center for this type of technology to Puerto Rico and throughout the Caribbean.
This acquisition is part of the strategic investment plan for 2016, which also calls for strengthening outpatient services through the addition of services and the purchase of equipment for this segment of patients, hospital executives said.