Hospitality, retail, shipping industries appoint executives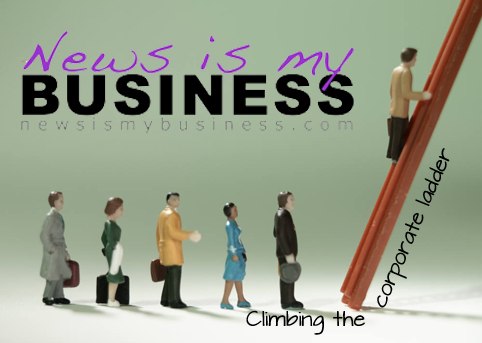 Meet Puerto Rico announces trio of new hires
Milton Segarra, president of Meet Puerto Rico, announced the appointments of Gabriela Ong as national sales manager for the U.S. northeast region, Sandra Pomales as director of communications, and Elisa Fershtadt as public relations consultant for the North American market.
"We are thrilled to be bringing three very talented and experienced professionals on board to help communicate and sell Puerto Rico to the meetings and conventions market as a destination that goes beyond the conventional," said Segarra. "We're confident that their passion for Puerto Rico will greatly benefit Meet Puerto Rico, our hoteliers and member-suppliers, as well as the island's economy."
Based in the New York area, Ong has more than 13 years of sales experience in the hospitality industry. Her prior experience includes working as sales manager for various hotel brands and hotels such as: Marriott International, Sheraton Stamford, InterContinental New York Barclay and InterContinental New York Times Square. Her most recent experience was as groups sales manager at the InterContinental New York Barclay. Ong managed and built accounts within the financial and communications industries and has worked with sports, association, education and legal group markets. In addition, she brings her developed relationships with several United Nations delegations. She has a Bachelor of Science with a major in Business Administration from Marist College in NY. In her new role at Meet Puerto Rico, she will cover the Northeast market including New Jersey, Connecticut, Massachusetts, Maine, and Vermont.
As Director of Communications, Pomales will work with Meet Puerto Rico's marketing and sales team executives, as well as the organization's newly appointed public relations consultant to plan and implement the organization's communications initiatives for local, U.S. and international markets. Pomales is a licensed public relations professional with almost 20 years of experience in the communications and public relations industry in the public and private sectors.  She has an MA in Public Relations from Sacred Heart University and a BA in Communications with a Major in Public Relations from the University of Puerto Rico.  Her prior experience includes working at the global public relations agency Burson-Marsteller, as an independent consultant; as well as in various key positions in the communications field at the public sector.
Meanwhile, Fershtadt, who is based in New York, is a public relations and media communications specialist with extensive travel and tourism experience. Her far-reaching media contacts with leading print, electronic and online media have placed her clients in front of a national and international audience through all mediums. She also has an expertise in marketing promotions, partnerships and product placement as well as crisis communications. Fershtadt developed the strategic plans for multi-million dollar accounts such as the Jamaica Tourist Board and managed media activities for the Mexico Ministry of Tourism, Monaco Government Tourist Office, Puerto Rico Tourism Company, The Lee County Visitor & Convention Bureau, Four Seasons Hotels & Resorts, Radisson Blu Edwardian Hotels, Regent Hotels & Resorts, The May Fair Hotel in London and the Ritz Hotel in Paris, among others.
Sheraton names new casino manager
CCHPR Hospitality recently appointed Ismael Vega as the new general manager for the Metro casino, located at the Sheraton Puerto Rico Convention Center Hotel & Casino. Vega, who has more than 20 years of experience in the areas of casino and finances is also chairman of the board of the Puerto Rico Hotel & Tourism Association.
"Having Ismael as part of the CCHPR family fills us with pride and it's an honor to having heading the Casino Metro, one of our property's most popular facilities," said Sam Basú, general manager of the Sheraton Puerto Rico.
Previously, Vega worked at the Radisson Ambassador in San Juan as CFO/Casino Director. In 2008 and 2010, Vega received the "PRHTA Casino Person of the Year" award.
From 2008 to 2010, he held the position of chairman of the PRHTA Casino committee, helping the industry to solve different financial situations, specifically in the areas of regulations and laws. In October 2010, he was nominated and elected to the position of chairman of the board of directors of the PRHTA, a position he holds today.
The Mall Of San Juan appoints marketing & sponsorship director
Marketing executive Marnie Marquina has been named marketing & sponsorship director for The Mall of San Juan, Puerto Rico's a shopping and entertainment destination now under construction. Marquina will be responsible for marketing, sponsorship, tourism, community relations, developing programs and events, and grand opening preparations. The center opens March 26, 2015.
Developed by Taubman and New Century Development, the approximately 650,000-square-foot Mall of San Juan will feature the first Nordstrom and Saks Fifth Avenue on the island, in addition to more than 100 specialty stores and restaurants. The project also will include a hotel and casino.
Marquina brings more than 18 years' experience in strategic marketing, public relations, sales, sponsorship and customer service to the position. She most recently served as strategic partnership manager at DDR Corp., where she created promotional alliances and business development strategies for major brands such as MasterCard, Univision Puerto Rico and Ford Motor Company.
Prior to that, she founded an entertainment production company to bring a live Nickelodeon show to Puerto Rico. Marquina also worked as membership and marketing director for Palmas del Mar Country Club, PCCI for seven years. She began her career as public relations manager at Marquina Publicidad and left as vice president of account services.
While working full time in Marquina Publicidad she graduated with a BA in marketing from Interamerican University in Cupey in 1996. That year she began her MBA studies with a double concentration in human resources and marketing.
Plaza del Caribe gets new GM
Jaime Fonalledas, president of Plaza del Caribe in Ponce, announced the appointment of Edwin Tavárez-Acevedo as the mall's general manager. The appointment came after a long evaluation period that began more than a year ago and concluded last month.
"Tavárez will have a great challenge in taking Plaza del Caribe to a new level with the already announced remodeling and new store openings," said Fonalledas, noting Tavárez would take over the post this month.
Tavarez has a degree in mechanical engineering from the University of Puerto Rico in Mayagüez and more than 21 years of experience in the management of shopping centers in Puerto Rico. Prior to joining Plaza Del Caribe, he worked as general manager of Plaza Guayama and prior to this he worked with Caribbean Property Group, PMI Retail Property Management, Gallery Tours and Plaza Carolina, among others.
While working with PMI Retail Property Management, he served as vice president of the island's southeast region and was in charge of the administration of five shopping centers.
National Shipping appoints VP, GM for Puerto Rico
National Shipping of America recently announced the appointment of industry veteran Roberto Lugo, Jr. as its vice president and general manager for Puerto Rico.
Lugo has more than 30 years of experience in the transportation sector and Caribbean trade.
He comes to National Shipping from Trailer Bridge where he served as general manager in San Juan. Prior to that he was at Crowley Maritime for more than 24 years, serving in various senior management positions, including vice president and general manager for Puerto Rico, in which he directed operations, management, sales and marketing, HR, and labor relations.
He started his career at Navieras de Puerto Rico and Transamerican Trailer Transport.
"We are delighted to bring Lugo aboard," said NSA President Torey Presti. "His broad experience, together with his extensive knowledge of the unique demands of the Puerto Rico trade, will help our customers gain efficiency and reliability in their supply chains."
Lugo started April 1 and will be based in San Juan.