House Bill looking to regulate short-term rentals draws mixed reactions at hearing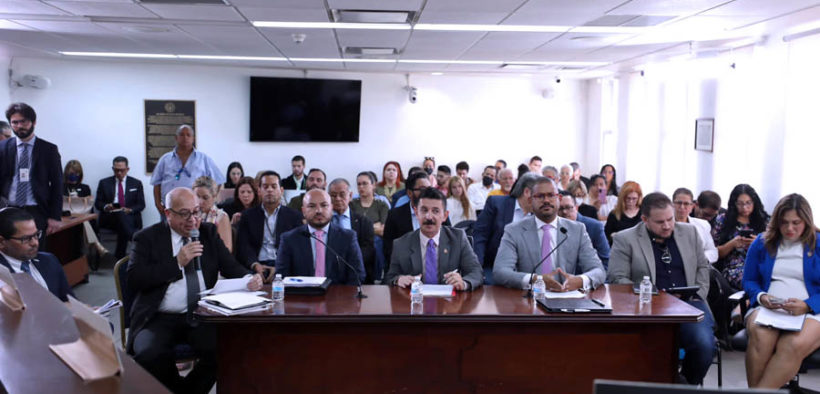 The Tourism Committee of the Puerto Rico House of Representatives held a public hearing on House Bill 1557 that seeks to regulate the short-term rental (STR) industry in Puerto Rico and with a view to limiting these accommodations in residential areas.
According to the measure, the owner of a property in a residential area may use up to 30% of the unit for STR. If the STR exceeds that limit, the owner will have to get a residential use variance from the Permits and Endorsements Management Office (OGPe, in Spanish).
STRs are regulated by the Puerto Rico Tourism Company's Lodging Regulations, which require 15 documents, including a registration of property owners as hoteliers and that they pay hotel occupancy taxes, better known as the room tax.
A study by the Puerto Rico Hotel & Tourism Association (PRHTA) and the Center for a New Economy (CNE) shows that between 2014 and 2020, there were 11,500 hosts who listed 25,000 properties dedicated to STRs.
However, other studies published by analysis firms Abexus Analytics and Estudios Técnicos in 2022, indicate that there are some 30,000 properties dedicated to the STR industry in Puerto Rico and that, of those, some 4,600 are in San Juan.
"This is a bill for which we are still gathering ideas to develop good legislation," Tourism Committee Chair José "Cheito" Rivera said.
"Nothing is written in stone, and we want to listen to the recommendations of all sectors to provoke a discussion on a modality that has had a considerable impact on the tourism industry," he said.
Airbnb 'concerned' over measure
At the public hearing, Airbnb showed its interest in continuing to work with authorities to develop regulations that will help grow the sector and increase tax revenue for the government.
"Compliance in Puerto Rico is a priority for Airbnb. Uniform, statewide regulation will help enable the economic growth that the industry can continue to bring to the island," said Carlos Muñoz, Airbnb's director of public policy and communications for Central America and the Caribbean.
However, he noted that the platform's main concern is the limitation in residential zones to only 30% of the unit if they do not have a variation of use from residential to commercial by the OGPe.
If this is maintained, it could affect thousands of Puerto Ricans who currently depend on the rent of their homes for extra income, he said.
"In a residential zone, Puerto Ricans who depend on the income they generate from short-term rentals will find it impossible to obtain a variance to obtain a commercial use permit. On average, in 2022, a full property in P.R. rented an average of 80 nights per year and private rooms 27 nights. Short-term rental is a residential activity," he said.
"There are 'boricuas' who take advantage of several times of the year to generate extra income by renting their home on a short-term basis," Muñoz said. "At a time when there is talk of a possible economic recession, it is of utmost importance that the 92% of hosts who are based on the island can continue to generate their income and contribute to the island's economy."
From 2017 to the present, Airbnb has retained and paid to the Tourism Company more than $50 million in room tax revenue.
Puerto Rico is currently one of Airbnb's busiest markets worldwide with 41% of its hosts enjoying Superhost status, surpassing the United States (with 34%), Korea (30%), the United Kingdom (28%) and Canada (26%).
Tourism Co. has only one auditor
Meanwhile, Walbert Pabón-González, Tourism Co.'s director of planning and development, confirmed that the agency has a single auditor to work with 5,167 STR cases.
"This number can clearly already be doubled, and we are in a process to increase the workforce, so we're looking for new resources," he said.
During his testimony, he raised a flag on the proposed amendment regarding classifying platforms as "qualified" and "unqualified."
He said that would give the STR platform the power to decide who enters into an agreement to retain and pay the room tax.
"In our opinion, the Tourism Co. would be giving up a tool that it currently has to monitor and collect the tax. We believe that the current law should not be altered, in which there is no distinction between platforms, and all have the obligation to withhold and remit the room tax to the Tourism Co.," the official said.
UPR: STRs have 'fostered gentrification'
Raúl Santiago-Bartolomei, assistant professor at the Graduate School of Planning of the University of Puerto Rico in Río Piedras, said in his testimony that STRs have fostered gentrification and residential displacement in communities.
"Our findings show that to address the effects of short-term rentals on housing affordability, Puerto Rico needs a regulatory framework that goes beyond what is currently being implemented and what is provided by Bill 1557," he said.
"Regulating STRs won't solve the housing crisis that Puerto Rico is going through, since the triggers for it are structural and have been manifesting themselves for decades and entails implementing complementary measures, but different and aimed at achieving two particular goals: avoiding the displacement of residents and increasing the stock of social and affordable housing," Santiago-Bartolomei said.
"This bill goes in the right direction, but if approved with the current language, Puerto Rico would have one of the most timid and limited regulatory schemes among all the jurisdictions of the United States," he added.
Meanwhile, PRHTA Chair Miguel Vega said the best way to work with the Airbnb model is that "they have to meet the same quality, safety and tax responsibility requirements as legally licensed hostels."
He also blasted an "excessive and uncontrolled growth of short-term accommodation due to a lack of effective and enforceable regulation that has led us to unfair competition, lack of affordable housing for our residents, gentrification and community disputes due to the existing lack of control."
Finally, Melissa Montero, president of the Puerto Rico Association of Realtors, endorsed the measure and recommended that the regulation established in Bill 1557 be effectively monitored to ensure that individuals or companies that operate these STRs on a larger scale have the visibility and meet the minimum requirements to be able to operate them.