Housing Finance Authority grants $29M for Cataño apartment building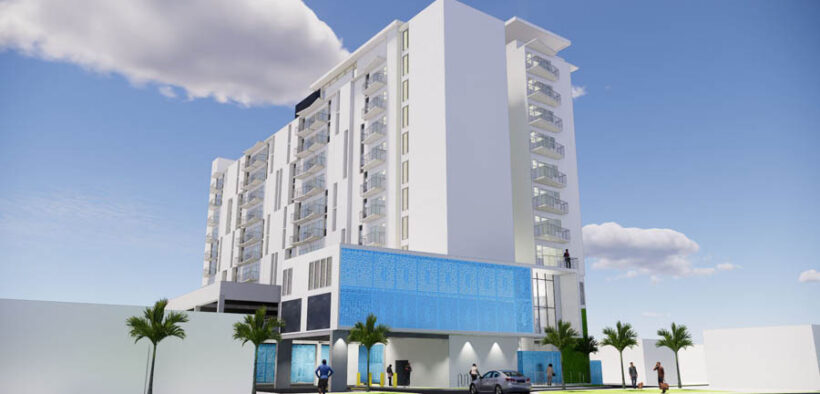 The Puerto Rico Housing Finance Authority (AFV, in Spanish) announced it has awarded a subsidy of $29.1 million to develop the 104-unit Bahía Apartments project in Cataño, under the Community Development Block Grant Disaster Recovery (CDBG-DR) Gap Program for Low Income Housing Tax Credits (LIHTC) program.
"It fills us with satisfaction to grant the necessary financing to make this project viable and that more families have the opportunity to obtain a dignified and safe home," AFV Executive Director Blanca Fernández-González said about the project whose total cost is $44 million.
The financing granted for the development of Bahía Apartments will enable the new construction of a 12-story apartment building comprising 104 units with one, two and three bedrooms. The project includes a playground, 113 parking spaces, a cistern tank, a fire extinguisher water tank, a 230 kilowatt standby generator, a gym, bicycle storage, administration offices, two elevators, a community activities center and a laundry facility.
The affordable rental apartment project is being developed by Bahía Development LLC and will be located at the La Puntilla Sector in Cataño. It will be aimed at low- and moderate-income families.
The LIHTC program has been "essential in the creation of thousands of housing units in Puerto Rico," the agency stated.
"As part of our strategy to continue increasing the availability of housing on the island, we're promoting this type of subsidy with recovery funds that will provide affordable housing to low- and moderate-income families, as well as generate jobs in the construction sector and related services," Puerto Rico Housing Secretary William Rodríguez said.
"The allocation of CDBG-DR funds for this project demonstrates a strong commitment to rebuilding and revitalizing affected communities and is a clear example of how the funds are playing a crucial role in the transformation of Puerto Rico," he added.