Housing Stimulus program moves 12,491 dwellings representing $2.1B in sales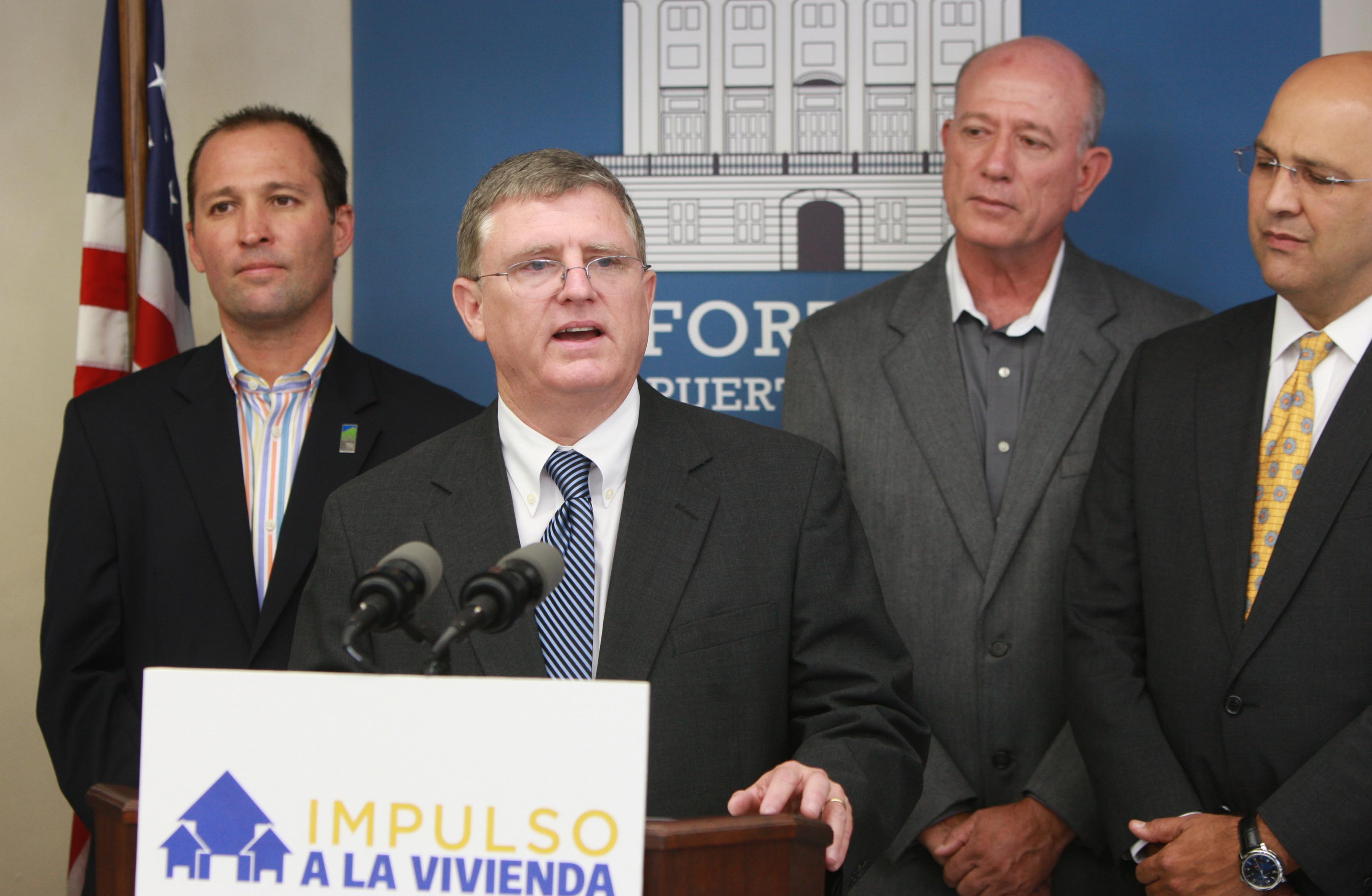 Puerto Rico home sales generated during the first 10 months of the government's Housing Stimulus 2011 program reached 12,491 new and existing units, reflecting an increase in activity of 37.5 percent compared with the same period in 2010, the Puerto Rico Housing Finance Authority officials said Tuesday.
The total number of homes sold is broken down into 9,415 existing units and 3,076 new units, said George Joyner, executive director of the HFA, while pointing out that the total value of those sales amounted to more than $2.1 billion, representing an increase of nearly 48 percent versus last year.
"The numbers are clear evidence of the success of the Housing Stimulus program so far," Joyner said. "The program's exemptions and incentives have positively motivated homes sales, a segment that was going through its most difficult period in modern times, and has enabled thousands of Puerto Rican families realize the dream of owning their own home."
The Housing Stimulus program was launched in September 2010, and was slated to last through June 30. The government set aside some $180 million to help would-be homeowners acquire a new or existing home. Due to the success of the program — for sellers, buyers and the banking sector — last week, Gov. Luis Fortuño approved a four-month extension to the program through Oct. 31, 2011.
Under Law 132, which gave life to the stimulus program, homebuyers are eligible for benefits including: exemption from payment of stamps and vouchers at the time of purchase; exemption from property taxes for five years; tax exemption on capital gain realized on the sale or purchase of existing residential and commercial properties, provided their value does not exceed $ 3 million; tax exemption on future capital gain on the sale of a new property; those purchasing an existing residential property only pay half the tax rate on capital gains; and 50 percent discount on charges for stamps and vouchers on mortgage cancellations.
As expected, last month, sales of both new and existing properties soared by nearly 153 percent, with 1,767 units have moved to a new owner. The value of those sales totaled $304 million, according to data provided by the HFA in collaboration with the Office of the Commissioner of Financial Institutions.
Another unsurprising finding the agency disclosed is that while property sales rose almost 91 percent in Puerto Rico between September 2010 and May 2011, the mortgage market in the United States mainland showed a negative growth of 13.5 percent, according to Census data.