Impactivo Consulting revamps monthly health report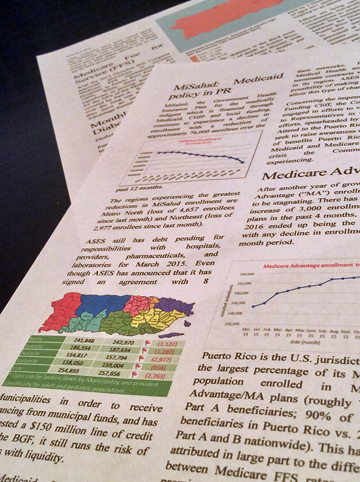 Impactivo Consulting, Puerto Rican firm dedicated to providing guidance on regulatory levers that impact the health sector, recently reworked its monthly "Health Industry Report" newsletter as well as its strategic planning services, company executives announced Thursday.
"Constant changes in the health system are creating the type of uncertainty that is bad for business. Based on our client's needs, we have redesigned our services to provide actionable data to help health sector leaders assess risks and take advantage of opportunities," said María Fernanda Levis, CEO of Impactivo.
Impactivo provides monthly update data on most health plan enrollments, which coupled with its scenario planning services and deep dives, helps clients take advantage of opportunities while mitigating risks. The firm states it is the only operation in Puerto Rico with in-depth and up-to-date expertise on federal government healthcare policy and Puerto Rico healthcare sector organizational, financial, regulatory and structural factors, including the Affordable Care Act.
Impactivo has developed a targeted expertise in working with primary care, managed care, pharmaceuticals, hospitals and public health, offering a range of services tailored specifically to these industries.