'Instagrammable' Like Love PR Museum opens at Mall of San Juan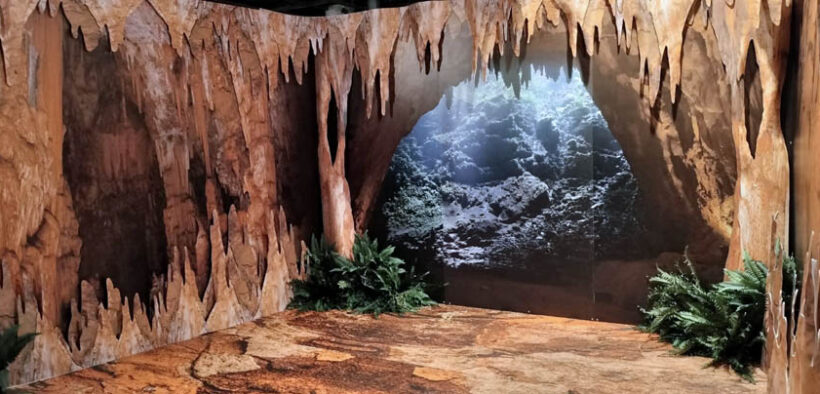 Producers Carlos Argomaniz and Sandra Fernández were commissioned to recreate several iconic scenes across Puerto Rico's towns to create an "Instagrammable" museum, which opened recently on the second floor of the Mall of San Juan shopping center.
The Like Love PR Museum mixes the global trend of instagrammable spaces with Puerto Rico's history and culture, the producers said.
"Like Love PR was born in mid-2022, when looking for new events, we thought of what better way to highlight Puerto Rico," they said.
"Once the concept was established, we investigated the history, the heroes and attributes of the municipalities represented. For example, the representation for the municipality of Juana Díaz will be the Three Holy Kings, which are recognized worldwide," they added.
Visitors to the Like Love PR Museum will begin their journey in a portrayal of the Luis Muñoz Marín International Airport. From there, they turn left and continue their journey toward Piñones and several eastern towns. Each of the represented towns has a guide who will be providing relevant data from each one.
"Our island, in addition to being the most beautiful in the world, has a great history that many of us do not know; our idea is that in addition to having fun, people learn who the heroes of each municipality are, part of their history, and we are immensely proud of being Boricuas," said Argomaniz and Fernández.
"We took a sample of 23 municipalities to do this tour; we would like to continue evolving and changing different patterns. This has been an arduous project, for which we hired artist and set designer Ángel Torres, who worked on each of the spaces represented here and turned them into pieces of art, recreating typical areas," they said.
The Like Love PR Museum will be open Fridays from 3 p.m. to 7 p.m., and Saturdays, Sundays and holidays from 1 p.m. to 7 p.m.