Instituto Psicopedagógico de Puerto Rico gets new solar energy system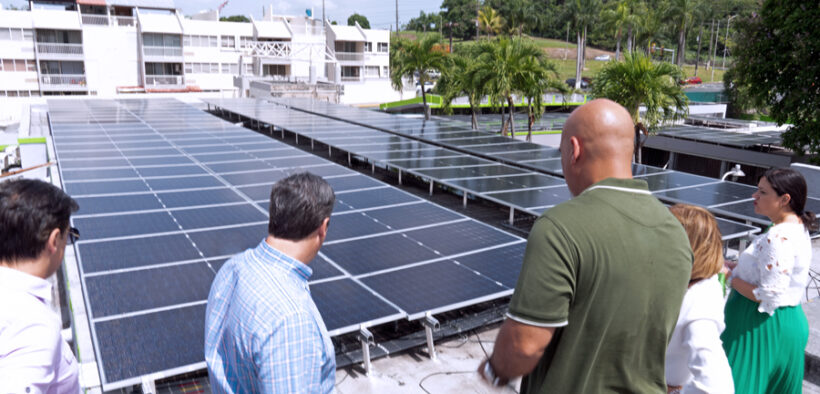 The more than 100 residents of the Instituto Psicopedagógico de Puerto Rico (IPPR) in Bayamón now have a new solar energy system installed by ReSOLient Energy Solutions, with a $137,000 donation from the MCS Foundation.
The solar energy generation and storage system will result in "energy and operational savings that will guarantee the continuity of the services required by the IPPR residents," officials of the psychoeducational center said.
"This solar energy system will help our population receive the services and treatments they need without interruption since some depend on oxygen machines and other electrical devices to maintain an optimal quality of life," said Elba Castellanos, executive director of IPPR.
"At the same time, it gives us great peace of mind to have a more robust and reliable source of electrical power for them. In moments of instability in electrical services, and considering their health conditions, we wanted this system to guarantee them a safe and healthy environment," she said. "For that, we're deeply grateful to the MCS Foundation for supporting our efforts to ensure that IPPR's needs are met."
Meanwhile, Maité Morales-Martínez, chair of the MCS Foundation Board of Directors, recognized the importance of meeting the needs of people with intellectual disabilities in Puerto Rico.
"In the years that we have been collaborating with the IPPR, at MCS Foundation we have witnessed the excellent work that this entity has done to help this population," she said.
"This time, we join in their work to strengthen the plans that the institute must watch over, protect and ensure the continuity of resources to the population that resides there. Through renewable energy and the installation of the panels, we provide a respite to the center, as a model of innovation and progress that results in the well-being of the population, whose needs require all the support for their development," Morales said.
ReSOLient received a donation from battery company FranklinWH to protect the infirmary, with the support of anchoring company Sunmodo, and WTS distributor with its Hoymiles micro inverters.