Insurance sector names top executives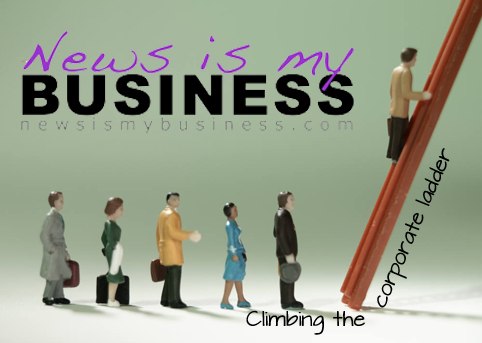 Puerto Rico's insurance sector has been busy naming new executives to its local operations.
MMM Healthcare CEO elected to AHIP Board
MMM Healthcare, announced the selection of its Chief Executive Officer, Richard Shinto, M.D., to the Board of Directors for America's Health Insurance Plans (AHIP), the national trade association representing the health insurance community.
Shinto's appointment was announced earlier this month as one of nine new members to the board, which will be led in 2018 by Bernard J. Tyson, Chairman and CEO of Kaiser Permanente.
"It's an honor to be elected to the AHIP board among such an esteemed group of leaders from the health insurance industry," said Shinto. "Given the constant state of change in healthcare today, this is a particularly important time for organizations like AHIP to bring together diverse perspectives to create a 360-degree view of the world in which we all operate."
"I look forward to working with my fellow board members to further define and advance the priorities that will help the nation's health plans build a smarter and more efficient healthcare system," he said.
Shinto has been MMM Healthcare and PMC Medicare Choice CEO since 2002. Under his leadership, both plans have several recognitions. In its 2018 Medicare Quality Rating Program, CMS awarded MMM Healthcare and PMC Medicare Choice, 4.5 out of 5 stars.
Through its provider-centric model, it also operates the only NCQA-accredited plans on the island. In Puerto Rico, MMM has more than 8,000 providers and 200,000 affiliates, making it the largest one on the market.
"The addition of Shinto brings a leading, unique perspective from the managed-care space to our Board," said Marilyn Tavenner, AHIP President. "Throughout his career as a physician leader, he has demonstrated a commitment to patients and the forward-thinking, innovative mindset necessary for success in healthcare today."
"We're pleased to welcome him to the Board," he said.
As Puerto Rico continues to recover from the damage of Hurricane María, MMM is leading significant fundraising and humanitarian efforts through its brand promise of "Caminamos Juntos" ("We Walk Together"). At this moment, more than a million residents remain in crisis and without power or sufficient medical resources.
Universal Insurance Co. names new president
The Chair of the Board of Directors and CFO of Universal Insurance Group, Monique Miranda-Merle, announced the appointment of Josely Vega-Maldonado as the new president of Universal Insurance Co. effective Dec. 1.
In addition to assuming the presidency of Universal Insurance Co., Vega will continue fulfilling her responsibilities as vice chair and secretary of the Board, chief legal counsel and chief operating officer of Universal Insurance Group Inc.
In 1997, Vega began working with Universal as an in-house attorney and has developed most of her professional career in the insurer.
"During the 20 years at Universal, she has earned the respect of her colleagues, producers and insurance industry colleagues in Puerto Rico and the United States," said Miranda-Merle.
"Her performance in the organization has been fundamental in maintaining the principles of underwriting and operation in times of great economic uncertainty," she said.
MMM names VP of corporate communications
Orlando González, President of Medicare y Mucho Más (MMM), announced the appointment of Annette M. Rodríguez, to the position of vice president of corporate communications for MMM Holdings, LLC.
With more than 15 years of experience in the areas of communications, public relations and marketing, Rodríguez joins the company to lead the corporate communications area, which includes the departments of public relations and social responsibility.
At the same time, she will work in conjunction with the sales and marketing departments in the development of strategies to strengthen the brand, highlighting the benefits of its services and its contribution to the overall wellbeing of the population and the community in which it serves.
As part of her career, she has held roles as senior manager of corporate affairs in Puerto Rico and senior manager of global corporate affairs in California for Amgen Inc. Her experience includes having successfully led strategies for managing public affairs and re-launching the brand through the development of integrated and innovative plans in line with the objectives of the company.
She has also been key in the implementation of new methodologies to manage media integration and improve multifunctional collaboration.
Rodríguez, a licensed public relations professional, holds a bachelor's degree in Marketing from the Inter American University of Puerto Rico, a Master's in Communications from Florida International University and a doctorate in Education from Nova Southeastern University in Miami, Florida.