Execs named in auto, insurance, tourism industries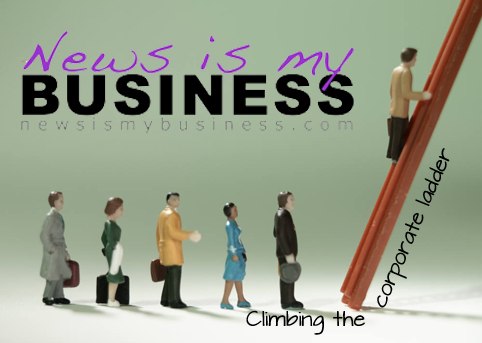 This edition of "Climbing the Corporate Ladder" reports on executive appointments in the automobile, insurance and tourism industries.
Ford names 1st woman GM for region
Ford Motor Company announced the appointment of Luz Elena del Castillo as Ford's new general manager for Puerto Rico, Central America and the Caribbean, becoming the first woman to hold this position. She is currently the only woman leading an automotive company in Puerto Rico.
With more than 25 years of professional experience in the automotive industry, del Castillo joins the Central American and Caribbean region after leading the Ford Colombia operation since 2008.
Del Castillo holds two master's degrees in Business Administration; one from Xavier University in the United States, and the other from Universidad de los Andes, in Colombia. Her appointment will be effective Aug. 1, 2017.
Molina Healthcare names new president
Molina Healthcare of Puerto Rico, the insurance company that administers the services for the Government Health Plan to beneficiaries of the Eastern and Southwest regions of the island, announced the appointment of Carlos A. Carrero as its new president.
The experienced executive, who officially began working in this position on April 3, is in charge of directing the work of the insurer with offices in San Juan, Humacao, Ponce and Yauco.
Carrero, who holds a bachelor's degree in management from the University of Puerto Rico, , has a career of 29 years of management experience in the health insurer industry that has allowed him to develop key relationships with leaders in Puerto Rico and the U.S. mainland. Among his most recent professional projects, he offered consulting services to Veritas Physician Services. Prior to this, he served as President and CEO of Triple-S Advantage.
Carrero began his professional career in the state of Florida as director of audits and reimbursements of Medicare for Blue Cross Blue Shield of Florida. After serving in various leadership positions in different companies, Carrero returned to Puerto Rico in 2009 to serve as CEO of First Medical and First+ Plus Medicare Advantage.
St. Regis Bahía Beach Resort appoints manager
The St. Regis Bahía Beach Resort announced the appointment of Jan Vanhaelewyn as hotel manager. With more than 14 years of experience in the hospitality arena, he brings a wealth of expertise to his new role at Puerto Rico's first ultra-luxury resort and the island's first AAA Five Diamond property.
Vanhaelewyn joins The St. Regis Bahía Beach Resort from the W Bogota, where he exceeded revenue goals and clientele expectations while further solidifying an unforgettable guest experience. Prior to his role at W Bogota, Vanhaelewyn served as the director of food and beverage at the Westin Guadalajara, where he was part of the hotel's opening team and instrumental in launching and managing the hotel's gastronomic vision.
Born in Belgium, Vanhaelewyn speaks four languages — Dutch, Spanish, English and French. He has degrees from the Ter Duinen College Hotel and Culinary Arts and Erasmus University College in Brussels, where he received his Bachelor in Hotel Management.
Sales and marketing director named for 2 hotels
Mirem Ubarri, longtime director of sales and marketing for The Ritz-Carlton, San Juan is joining Marriott's luxury brand hotels in the role of multi-property sales and marketing director overseeing two luxury properties in Puerto Rico.
The appointment comes as Marriott International maximizes its leadership team to infuse and integrate a structure of combined brands into a distinctive portfolio of luxurious experiences for travelers and locals alike.
In her new role, Ubarri will serve as an active leader of both The Ritz-Carlton, San Juan and The St. Regis Bahía Beach Resort, working closely with the hotels' and brands' leadership team.
The collaboration will focus on developing and implementing revenue initiatives and shaping marketing programs, which will support the continued strength of Marriott International's integration efforts.
In 2006, Ubarri joined the team at The Ritz-Carlton, San Juan, as director of sales and Marketing. Under her leadership, the hotel achieved significant growth and continues to being recognized as one of the leading luxury hotels in the Puerto Rico market.