Insurer ASC launches new 100% online claim service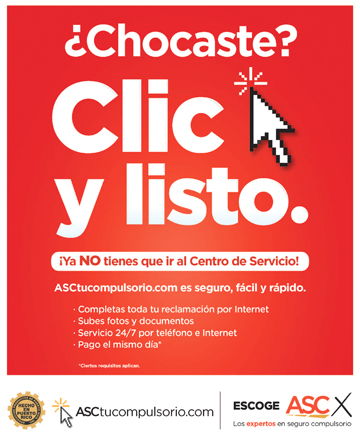 ASC, a Puerto Rico-based insurance company dedicated exclusively to providing compulsory liability insurance for vehicles, announced Tuesday a new service enabling customers to initiate and complete, completely online, the process of submitting a claim, as well as receive payment for the damage the same day of filing a claim.
This makes ASC the first and only compulsory insurance provider on the island that does not require a visit to a service center, or to have to wait for a representative from the insurance company, or set up an appointment, for the claims process.
Through the online platform, ASCtucomplusorio.com, claimants can upload photos and documents, submit repair estimates, receive service and support 24/7 through a help chat, and review the status of their claim. Upon completing the necessary procedures, the affected individual will be able to receive payment the same day the claim is submitted online.
The new service is backed by a $500,000 advertising campaign including ads for television (local and Cable), radio, press, digital media, social media, out-of-home (billboard ads), orientations at malls ("mall tour") and promotional activations.