Insurers to pay out billions in damage by hurricanes Harvey, Irma and María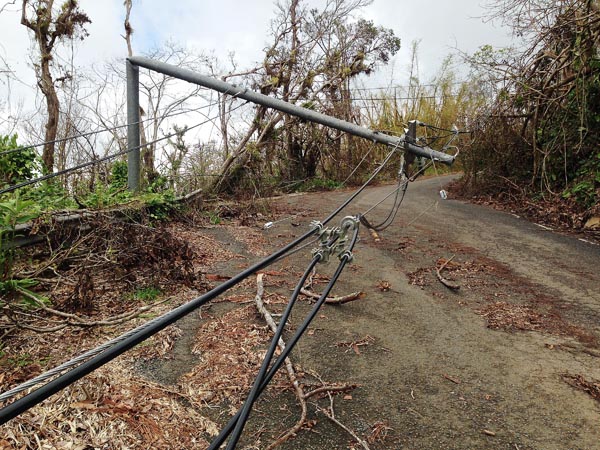 The 2017 Atlantic hurricane season was the first time three Category 4 hurricanes —Harvey, Irma and María — made landfall in the United States and its territories in one year, according to the Insurance Information Institute (I.I.I.).
"These hurricanes caused an extensive loss of life and property damage in some of our nation's most densely populated regions, and U.S. auto, home and business insurers are playing a key role as economic first responders. This is precisely what insurance is meant to do — recover and rebuild people's lives and the economy," said I.I.I. CEO Sean Kevelighan.
The intense 2017 hurricane season began on June 1 and ended Thursday, following 17 named storms. Ten of the 17 reached hurricane strength and six became major hurricanes, according to the National Oceanic and Atmospheric Administration.
A named storm is considered a hurricane when its sustained wind speeds are at least 74 miles per hour. Major hurricanes are those designated as a Category 3 storm or higher, with sustained wind speeds of at least 111 miles per hour.
An average season produces 12 named storms and six hurricanes, including three major hurricanes. NOAA noted in May 2017 that an "above-normal Atlantic hurricane season is most likely this year."
The 2017 season had the most named storms and hurricanes since 2005 when 28 named storms developed, and 15 of them became hurricanes. The 2017 season had the most major hurricanes since 2005, and also produced the first major hurricanes to strike the continental U.S. since 2005.
Harvey (Aug. 25, in Texas) and Irma (Sept. 10, in Florida) made landfall in the continental U.S. in 2017 as major hurricanes; María was also classified as a major hurricane when it struck on Sept. 20 in Puerto Rico. Nate (Oct. 7, in Louisiana) hit the United States as a hurricane and then made a second landfall in Mississippi.
"The 2017 Atlantic hurricane season was an extremely active one," said Philip Klotzbach, Ph.D., a research scientist with the Department of Atmospheric Science at Colorado State University.
Klotzbach, also a non-resident scholar with the I.I.I., who forecast above-normal hurricane activity in 2017, said warmer than normal sea surface temperatures and weaker than normal upper-level winds in the tropical Atlantic provided an environment that was very conducive for hurricanes to form and intensify.
"The atmospheric pattern during the peak of the hurricane season also steered storms towards the mainland United States and the Caribbean," Klotzbach stated.
Even before these hurricanes developed in the second half of 2017, U.S. property/casualty insurer catastrophe related payouts stood at $17.7 billion for Jan. 1 – June 30, 2017, up 21 percent from the $14.6 billion for catastrophe-related events in the first six months of 2016.