SBA, INTENE partner to serve northeast region small biz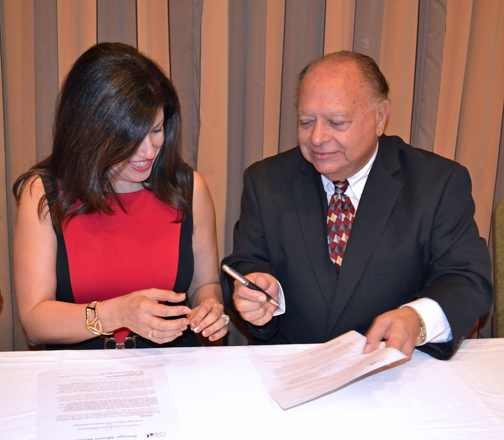 The U.S. Small Business Administration and the Technology Initiative of the Northeast have entered a strategic alliance, through which the federal agency will expand its reach to more potential entrepreneurs, and further promote Puerto Rico's economic development, SBA District Director Yvette T. Collazo announced Monday.
The two entities will work together to develop and foster a working relationship to help strengthen and grow small businesses in Puerto Rico's northeast region, where INTENE (as the Technology Initiative is known by its initials in Spanish) has a strong network.
"The SBA and INTENE are joined by the common goal of supporting economic growth and new business initiatives," Collazo said. "Through this alliance, we are committed to increasing awareness and knowledge about the tools and resources available to help start and grow successful small businesses in the various municipalities INTENE serves."
INTENE Executive President Edgardo Agrait said "this alliance will help determine the eligibility of entrepreneurs in Puerto Rico's northeast region that are interested in starting a small business or already have an existing business, to participate in SBA programs."
As part of the partnership, the SBA and INTENE will keep each other informed of programs and services available to small businesses, join in training and outreach activities, and work to expand knowledge of and access to small business resources and technical assistance. The alliance will remain in effect for a period of two years.
INTENE Chairman and Fajardo Mayor Aníbal Meléndez-Rivera reiterated his confidence and enthusiasm with the Alliance, saying "INTENE will continue to encourage this type of alliance because we believe it to be an effective strategy in fostering our region's sustainable economic development."
In addition to the strategic alliance with the INTENE, the SBA currently holds alliances with Puerto Rico Trade and Export Company, the United Retailers Association, the University of Puerto Rico in Carolina, the municipalities of Coamo, Cayey and Peñuelas, and the Pontifical Catholic University of Puerto Rico.