Investors buy Punta Candelero Beach Resort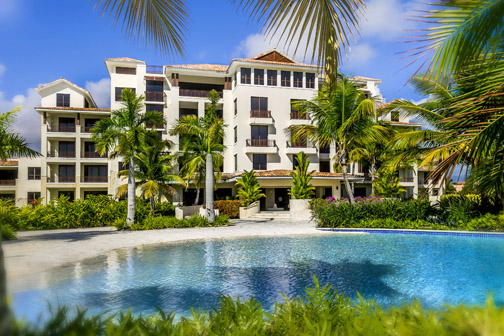 Puerto Rican investment firm Encanto Group announced Monday the acquisition of Punta Candelero Beach Resort and Marina at Palmas del Mar in Humacao.  The acquisition includes the Solarea Beach Resort luxury condominiums, The Yacht Club Marina, and 24 additional acres of oceanfront land slated for future development.
The group plans to invest about $200 million in Punta Candelero and the Marina, including the construction of a destination hotel and additional beach residences, which is expected to have a positive impact on the local economy and create approximately 400 jobs, executives said.
"We are delighted to have completed the acquisition of the Punta Candelero Beach Resort and Marina.  Our vision is to develop a world-class beach and marina community catering to current residents, new and returning visitors, and those relocating to Puerto Rico to enjoy the favorable business climate," said Alex Lemond, of Encanto.
The luxury condominiums at Solarea Beach Resort are in the final phase of construction, and delivery of units is scheduled to begin in April 2014.  Model apartments and a sales office are open to the public.
Meanwhile, the completion of The Yacht Club Marina is scheduled for May 2014 and will make Punta Candelero the only resort-marina in Puerto Rico, offering 158 boat slips, of which 40 are designed for mega yachts of up to 175 feet.
"Encanto Group joins the group of new investors who are finding new business opportunities in Puerto Rico," said Economic Development and Commerce Secretary Alberto Bacó. "We will work to continue the successful development of these properties and to foster other related initiatives that help the economic development of the east coast."
Jaime Morgan Stubbe, President of Palmas del Mar Properties, Inc., the Palmas del Mar master plan developer, stated "we are thrilled with the investment Encanto is making in our resort and their commitment to our vision of Palmas as the premier resort in the Caribbean. We look forward to working with them."
Palmas del Mar is a destination resort community located on Puerto Rico's southeastern coast, 45 minutes from San Juan and 25 minutes from the former Naval Station and Airfield at Roosevelt Roads in Ceiba. The development stretches more than 2,700 acres and is marked by beautiful beaches, lavish homes, extensive gardens, two championship golf courses, the largest tennis center in the Caribbean, a hotel and casino, and The Yacht Club marina.  Additionally, Palmas comprises academic facilities, a wide variety of restaurants, an equestrian center, plus beach and country clubs.
"The investment plays an important role in Puerto Rico's tourism industry by solidifying the world-class offering of the island's east coast. Encanto Group's investment will enhance and diversify the tourism offering in Palmas del Mar, the island's prime destination resort complex," said Ingrid Rivera-Rocafort, Executive Director of the Puerto Rico Tourism Company.
"Adding a destination hotel and additional beach residences to Puerto Rico's hotel mix is an important part of the government's strategy to jump-start the economy," she said.
Encanto Group includes the owners of the Punta Candelero Beach Resort and Marina at Palmas del Mar, Encanto International LLC, a company currently being organized in Puerto Rico for the purpose of providing asset management, investment banking and merchant banking services from its headquarters in San Juan, and other regulated and unregulated affiliated entities in Puerto Rico and the mainland United States.