JetBlue, Seaborne expand codeshare agreement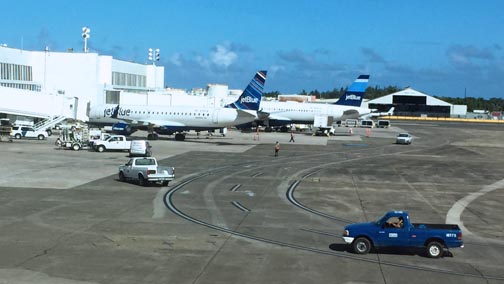 JetBlue and Seaborne Airlines on Wednesday began selling flights under a codeshare agreement that will offer customers increased travel options and new destinations throughout the Caribbean.
Connections will be made via the Luis Muñoz Marín International Airport, where JetBlue is the largest carrier. The partnership between the carriers expands upon their interline agreement established in 2013.
Customers flying on JetBlue and Seaborne will have the benefit of traveling on a single ticket which allows for one-stop check-in, baggage transfer to the final destination, and conveniently timed connections in San Juan.
"This latest codeshare agreement combines Seaborne Airlines' experience serving exciting Caribbean destinations with JetBlue's established footing as an award-winning carrier to the region," said Scott Laurence, senior vice president, airline planning at JetBlue.
Gary Foss, president of Seaborne Airlines said "I'm confident that our customers, Caribbean residents, and tourism to our region will all benefit as a result of this agreement."