John Dewey opens health sciences grad school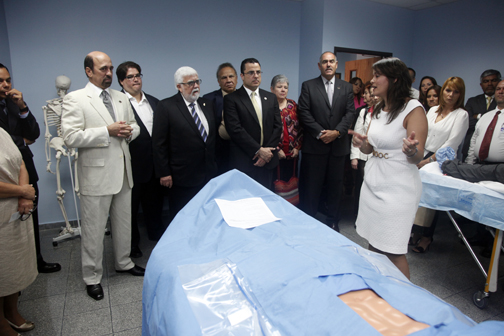 With the objective of preparing well-rounded health professionals, John Dewey College recently inaugurated its first Health Sciences graduate school, offering master's degrees in nursing with specialties in anesthesiology, mental health and psychiatry.
The school facilities, founded in 1992 in Hato Rey, house an operating room for anesthesiology practice, an investigation center and modern classrooms with the latest technology, school officials said.
"Working on the island's academic agenda without considering current social and economic circumstances, would not make us a responsible institution," said Carlos A. Quiñones Alfonso, who founded the institution.
"This is why we've been paying attention during the last 20 years to the needs that will make our students move into a competent workforce," said Quiñones, adding the institution has strived to evolve according to the island's education needs and demands.
As part of its expansion, John Dewey established a collaborative agreement with the Health Department, to offer up its facilities as dispatch centers during public health emergencies, to tend to John Dewey's academic population, families and neighbors of communities near its 10 campuses.
Under this agreement, John Dewey will also provide and supervise staff at the centers, while Health will host educational activities, including practical experience for John Dewey students in several areas and health-related situations. John Dewey has also struck an agreement with the HIMA San Pablo in Bayamón, to enable students to practice their skills at the hospital's facilities to get hands-on experience.
John Dewey has about 10,000 students enrolled in its 35 degree programs.