Kinesis Foundation celebrates annual gala to empower students in Puerto Rico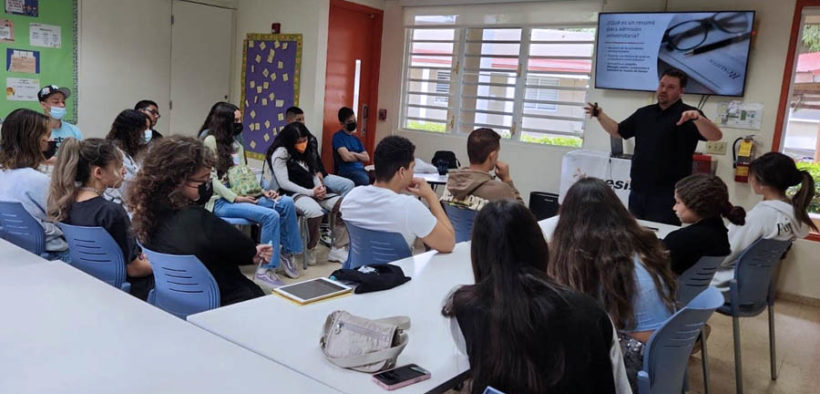 The Kinesis Foundation will celebrate its traditional Annual Gala entitled "Empowering The Future" Feb. 17, starting at 7 p.m., at the Condado Vanderbilt Hotel in San Juan.
The charity event seeks to promote that students with academic excellence and financial limitations can achieve their academic dreams and receive a first-class university education.
Over the past few years, the Kinesis Foundation Annual Gala has been the main fundraiser to support the Scholarship Fund. Since 2004, the foundation has worked to prevent economic barriers from tarnishing the future of outstanding students in Puerto Rico.
Since its foundation 17 years ago, the Kinesis Foundation has managed to foster the academic and professional goals of hundreds of Puerto Rican students, thanks to programs such as Bright Stars and KIPP; and the Kinesis Scholarship.
To date and with the help of its allies, 1,029 graduate students of the Bright Stars program, 100% of the participants, have enrolled in the best universities; and 507 scholarship students have completed their university studies.
The Kinesis Foundation has awarded more than $12.5 million in grants since 2004; achieving an average of $56,000 in funds, per student per year, in financial aid.
The proceeds from the "Empowering The Future" gala will be used to advance the Foundation's scholarship and program fund.
"Our future is in the hands of the generation that is rising up, talented young people with aspirations and dreams of a better Puerto Rico and a better world," said José A. Cruz, executive director of the Kinesis Foundation. "At the Kinesis Foundation, we work every day to provide them with the necessary tools to achieve their goals and become agents of positive change for our society."
"The Gala is an engine to drive these dreams, which is why we invite you to join us and be part of the empowerment of our Puerto Rican students by sponsoring the event or purchasing tickets," he said.
All contributions received translate into essential support so that students can achieve their academic goals and they are 100% deductible from the payroll.