KraftHeinz awards Colomer & Suárez 'Top Distributor of the Year'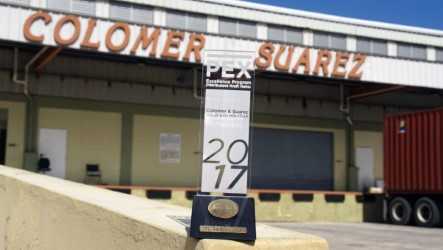 KraftHeinz has awarded Puerto Rican consumer products distribution company Colomer & Suárez, its "Top Distributor of the Year" recognition in the Latin American region.
KraftHeinz also recognized two Colomer & Suárez processes that have contributed to the success of their brands in Puerto Rico: "Implementation Award," for their effective media strategy (documentation, internal communication, etc.); and "Information Systems Award," for having one of the most robust and complete platforms in sales indicators.
Colomer & Suárez represents other world-renowned brands in Puerto Rico. Some of these are: Cheez Whiz, Velveeta, Taco Bell, Truvia, Idahoan, Philadelphia, Rubbermaid, Nosotras, Tena, Parkay, Queso La Esperanza, Familia, Sterling Salt, Salt Sense, among others.
This year Colomer & Suárez also received the "75 Years of History" special award from the Chamber of Marketing, Industry and Food Distribution (MIDA, for its initials in Spanish) for its successful career.
Colomer & Suarez was established in 1943, when Alfonso Colomer-Pastor and Lino Suárez-Vázquez began distributing supplies and frozen foods in the Ponce area. Three generations later, the company continues committed to the brands they represent and remain focused on expanding their footprint.
"[The acknowledgements] demonstrate our commitment to provide a quality service," said third-generation president Alfredo Suárez-Serrallés.
"Our commitment is to promote the prosperity and economic growth of the island, supporting brands that share our values of reliability and dedication and provide the best possible service to our customers," he said.