'La Casona' property on the Vega Baja Beach ready to lease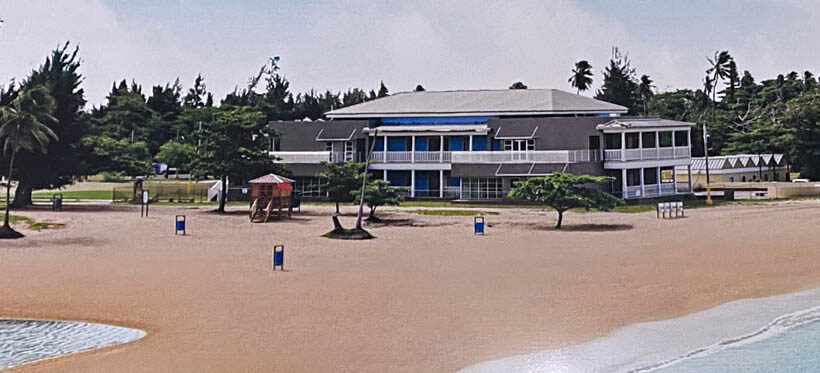 The Vega Baja municipal government has opened a public bidding process for the lease of the renowned 'La Casona' structure that sits on Puerto Nuevo Beach, said Mayor Marcos Cruz-Molina, adding that the move aligns with the town's efforts to boost economic development through tourism.
The municipality manages the property, which comprises some 16,000 square feet and is set on nearly 5.8 acres of beachfront land.
"This is a unique opportunity for comprehensive and environmentally friendly tourism development, in accordance with the work we have carried out in Vega Baja for years," Cruz-Molina said.
"Let's remember that our Puerto Nuevo Beach has the Blue Flag world classification, which means that it meets strict parameters for cleanliness, organization of facilities, safety and water quality, which makes it extremely attractive for tourism worldwide," he added.
La Casona had been empty for the better part of the last decade after it was completed in 2014. The total investment for the property is around $10 million, the mayor confirmed. Several bidding rounds have been held in the past, but the interested parties have not been able to evidence their financial viability, the mayor said.
Some $3 million are needed to operate the facilities, which already has approved permits from the Puerto Rico Aqueduct & Sewer Authority (Prasa), the Puerto Rico Electric Power Authority (Prepa), the Permits Management Office (OGPe, in Spanish) and the Department of Natural and Environmental Resources (DNER), News is my Business confirmed.
Corporations interested in learning more about the project have until June 1 to register for the orientation session to be held on June 2 at 2:30 p.m. at the Teatro América facilities in the Plaza de Vega Baja recreation area. The $200 fee for processing and obtaining documents is nonrefundable.
The documentation is available at the Vega Baja City Hall's Administration Office, located at 51 Calle Betances. The deadline for proposal submission is Tuesday, June 11, on or before 12:00 noon. Additional information can be requested via email.
"We invite members of the hospitality, restaurant and event industries to compete with their proposals to develop, operate and manage La Casona," Cruz-Molina said.
"It has bathrooms, water and electrical infrastructure, two open-air terraces, an area where several squares were built where outdoor activities can be carried out," he said in a press release, adding that there are also several culinary and entertainment options nearby.