U.S. lawmaker fights to extend SBA loans for María, Irma, Harvey survivors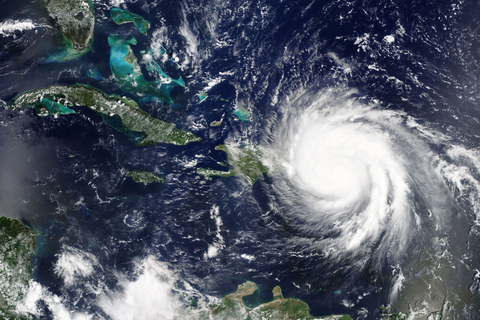 Approaching the one-year anniversary of Hurricane María's landfall, Rep. Nydia M. Velázquez (D-NY) is fighting to extend the deadline for affected homeowners and small businesses to secure a disaster loan under the Small Business Administration (SBA).
To this end, Velázquez has introduced the "Access to Sufficient Capital for Everyone in Natural Disaster Areas Act of 2018," (ASCEND Act) a bill that would extend SBA disaster loan applications for an additional year.
In March and June of 2018, Velázquez wrote to SBA Administrator Linda McMahon asking for an extension of the June 18, 2018 deadline for physical disaster loans and June 20, 2018 deadline for economic injury loans related to Hurricanes Irma and María.
In July, SBA notified Velázquez of its decision to extend the application filing deadline to August 2, 2018 for physical damage to match FEMA's registration deadline for individual assistance.
However, SBA is still receiving disaster applications from all three storms, and between Aug. 31 and Sept. 7, they received 290 disaster loan applications related to Hurricane María alone, she said.
"When Hurricane María hit Puerto Rico, what followed was the longest blackout in American history, a reality that, compounding other challenges, left many homeowners and small businesses without the tools to file a disaster application," said Velázquez.
"One year from María, we must continue to shed light on the prolonged economic and structural damage that remains, especially as residents find themselves amid a new Atlantic hurricane season," she said.
Velázquez's bill, H.R. 6826, would address the ongoing need for disaster loans following Hurricanes María, Irma and Harvey. If passed, the ASCEND Act would extend the application period for these loans for an additional year from the date of its enactment.
Recognizing that insurance does not always cover monetary losses after a natural disaster, Congress created SBA's low-interest disaster loan program in 1953.
With nearly 75 percent of small businesses admitting to not having a plan for disaster recover, FEMA has estimated that between 40 percent and 60 percent of businesses impacted by natural disasters fail to fully recover.
In addition to extending the deadline for loan applications, the ASCEND Act would raise the minimum disaster loan amount that requires collateral under SBA from $14,000 to $25,000 for a period of five years, she said.
"Sadly, what we saw in 2017 amounted to the costliest year on record due to natural disaster," said Velázquez. "In Puerto Rico, the severity of María's damage was made worse by an inadequate federal response that left millions of American citizens to fend for themselves."
"As we approach one year since María's landfall, I urge Congress to swiftly pass the ASCEND Act, so we can ensure that this important source of capital reaches those who are still desperately working to recover," Velázquez said.