Leap Enterprise Inc. gets $500K EPA grant for environmental evaluations in Puerto Rico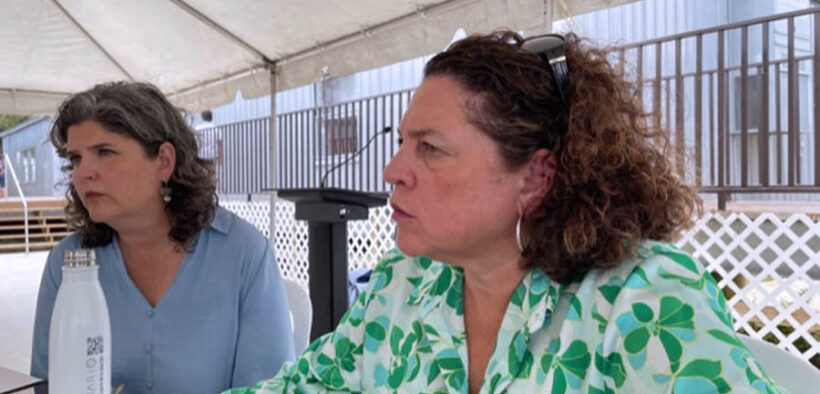 The U.S. Environmental Protection Agency (EPA) announced that Leap Social Enterprise Inc. will receive a $500,000 Brownfields Assessment grant to conduct environmental assessments and develop approximately eight cleanup plans at high-priority properties in Puerto Rico.
The target areas for this grant are Río Piedras, Carolina and the PR-198 corridor between Juncos and Humacao. Among the priority sites are schools that have closed and are not currently in use.
"EPA is investing in America through its Brownfields program. The program lifts the financial burden of communities cleaning up contaminated sites, especially underserved and overburdened communities," said EPA Regional Administrator Lisa F. Garcia.
"This funding will pave the way for cleaning up sites, to bring back their economic potential — including former schools — and redeveloping them for the benefit of Puerto Rican communities. An initial investment in Brownfields is a real investment in children, families, neighbors, and communities, and we at EPA are happy to support that investment here in Puerto Rico," she said.
Puerto Rico's resident commissioner in the U.S. Congress, Jenniffer González, said, "During the rapid industrialization of Puerto Rico in the past century, many communities have been impacted by pollution, creating a challenge to long-term health and safety, and also to their ability to redevelop and give new uses to the sites particularly in the Metropolitan Area and in Southeastern Puerto Rico."
"The EPA funding through the MARC [Multipurpose, Assessment, Revolving Loan Fund and Cleanup] Brownfields grants is a valuable tool to address these situations and enable long-term recovery. The additional availability of this funding through bipartisan legislation in Congress will help extend this program to even more communities," she said.
Meanwhile, Gloria Bonilla, director of Leap Enterprise, added that "this aid will allow us to clean the Gerardo Sellés Solá School and the areas that are nearby. This way we can begin to move forward with the construction of what will become the LEAP STEAM + E Resilience Community."
The center will offer health and welfare services, promote environmental sustainability and foster the creation of business leaders.
"We have announced that this center is part of the expansion of the Leap project in Puerto Rico and that our vision is to turn it into a link to economic growth for all the communities near us in San Juan and its neighboring municipalities. We are so thankful for the help that we have received for the development of these projects that have a direct impact on the entire community," Bonilla added.
The EPA said the funds are part of President Biden's Investing in America Agenda to expedite the assessment and cleanup of brownfields sites while advancing environmental justice through the MARC Grant programs.