Liberty donates $165K to 8 community organizations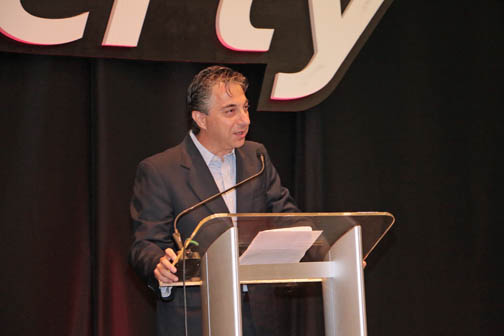 Liberty Puerto Rico donated $165,000 to eight community organizations, resulting from its 18th annual Liberty Golf Invitational Tournament, company executives announced late last week.
This year's eight chosen organizations were" Niños de Nueva Esperanza in Toa Baja's Sabana Seca sector, the Hogar Santa Teresita del Niño Jesús in Arecibo, the San Juan Children's Choir, Boys & Girls Clubs of Puerto Rico, the Universidad del Turabo Scholarship Fund, PR 4 PR, the Puerto Rico JazzFest Scholarship Fund and Puertorreal.
"Although we're going through a rough economy, our partners and friends once again showed their commitment and helped us with this important cause," said Naji Khoury, president of Liberty Puerto Rico. "Their desire to contribute to Puerto Rico's wellbeing selflessly fill us with pride and we are very grateful for their continued support."
The Liberty Golf Invitational Tournament has been raising funds for community organizations in Puerto Rico since 1996, when its first edition raised approximately $19,000 for the Hogar San José in Luquillo. Since then, the tournament has raised more than $1.5 million for various community organizations throughout the island.
"We're very proud of the results the tournament keeps getting throughout the years. More than a networking activity, we have a commitment with the neediest communities and sectors in our society," said Gabriel Palerm, sales, marketing and media vice president of Liberty Puerto Rico. "Our sponsors as well as the Liberty team always go the extra mile to ensure this event continues being successful."