Local engineers gear up for Panama Canal conference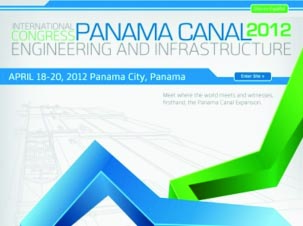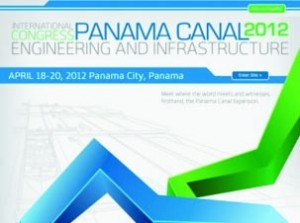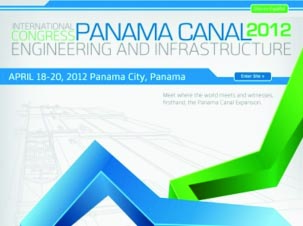 A group of local engineers is gearing up to participate in the upcoming Panama Canal 2012 International Engineering and Infrastructure Congress, the first event of its kind taking place in that country focusing on best practices, world infrastructure projects and future engineering trends.
About 90 participants gathered for a seminar offered by Francisco J. Miguez, vice president of finance and administration of the Panama Canal Authority, the organization in charge of the international gathering slated for April 18-20. Among other things, he spoke of business opportunities in Panama and offered further details on the upcoming event.
"We will combine our participation in the congress with an agenda of individual business meetings for each participating engineering company, among other activities," said Gladymar González, of the accounting and business advisory firm, PKF Torres Llompart, Sanchez Ruiz LLC, and its international business partner, Global Business Matchmaking, which organized the local seminar.
"These activities add value to what the congress has to offer. The event will provide a platform to raise awareness about the exportable supply of engineering and surveying services from Puerto Rico [to that] country," she said of the seminar conducted earlier this month at the Puerto Rico School of Engineers and Land Surveyors' Hato Rey headquarters.
The upcoming congress will convene world-renowned experts in the fields of geotechnical, electrical, structural and civil engineering. In addition, it will showcase infrastructure projects from around the world and update attendees on the progress of the Canal Expansion Program. More than 40 experts from 10 countries will present trends and realities of global engineering.
"For 97 years, the Panama Canal has served as a pathway for major world commodities. With the completion of the waterway's expansion, it will become a game-changer in world trade dynamics," said Alemán Zubieta, CEO of the Panama Canal.
"This is a fundamental project of global importance," he added. "Expansion will change the way in which the world trades, increase the advantages of the route and reaffirm our commitment to the inter-oceanic waterway."
The recent seminar also exposed participants to information about the benefits of the recently approved Law 20, known as the Law to Promote the Export of Services, which "will provide the appropriate environment and opportunities to develop Puerto Rico as an export hub for international services, promote the retention and return of local professionals, attract foreign capital and promote the economic development and social progress," said Edwin E. Torres, partner in charge of PKF Torres Llompart, Sanchez Ruiz LLC's international businesses unit.