LongHorn Steakhouse 2 restaurants, 2 more planned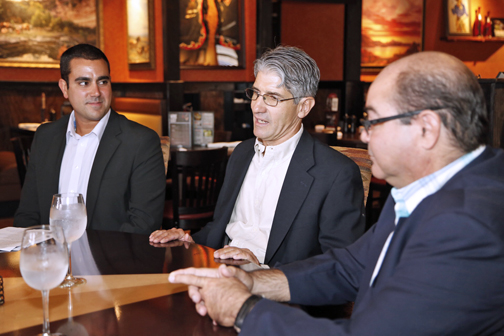 Restaurants Operators Inc., franchisees of the LongHorn Steakhouse restaurant chain in Puerto Rico, announced Thursday the opening of two new eateries in Guaynabo and Manatí, and plans to open two more in the next five years.
Each of the new restaurants entailed an investment of $2.5 million and generated 200 direct and indirect jobs during the development, construction and operations stages, said company President Dionisio Trigo.
The casual dining franchise arrived to the island 15 years ago to offer its various types of steaks as well as a full menu of ribs, chicken, salmon, lobster, shrimp, and salads, all in a western/Texan theme.
"We've spent 15 years delighting Puerto Ricans and continuously contributing to economic development. Our investment has exceeded $20 million, generating about 8,000 jobs," Trigo said. "The commitment is there and we will continue to reaffirm our leadership in the restaurant industry."
The new restaurants are the company's sixth and seventh locations in Puerto Rico, located in San Patricio Plaza in Guaynabo — which stands next to the former LongHorn Steakhouse location that will be demolished to build a new Olive Garden restaurant in coming months — and in the Hyatt Place Manatí & Casino hotel in the northern town of Manatí. Each of the new 7,000 square-foot LongHorn Restaurants has a capacity for 250 guests.
"Our gastronomic offer in key places such as the economic and professional services center in Guaynabo, as well as in the northern-central part of the island, where tourism is developing, is part of our strategic plan to provide easy access to quality, freshness and excellence," Trigo noted.
In the next five years, the chain announced it will open two new locations, each entailing an investment of $2.5 million, the executive said.
LongHorn Steakhouse was founded in 1981 in Atlanta and is owned and operated by Darden Restaurants Inc.