LUMA hosts EV race featuring go-karts built by female STEM students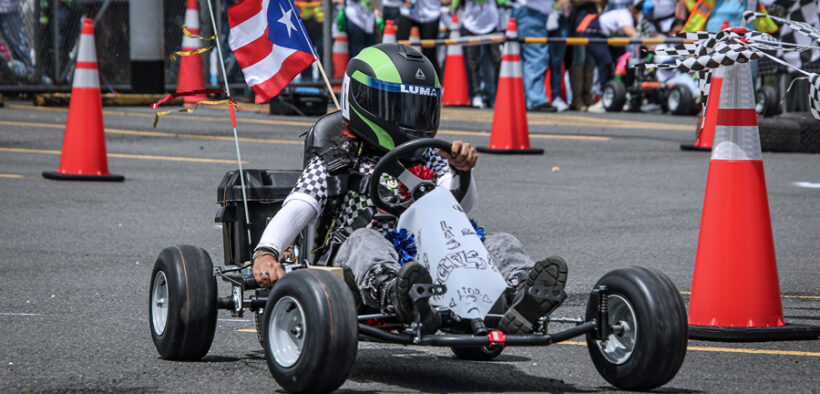 LUMA, in partnership with the LEAP STEAM+E Academy of San Juan, hosted an electric vehicle (EV) go-kart race for 45 female students participating in the school's Science, Technology, Engineering and Mathematics (STEM) Program.
The race featured EV go-karts, which students aged 11 to 15 built with the guidance and support of 11 female engineer mentors from LUMA as part of LUMA's Power Your Future Challenge.
"Today's event celebrates the hard work and dedication of these incredibly talented young women who, with the support of their LUMA mentors, met the challenge to build custom EV go-karts through problem solving and teamwork," said Shay Bahramirad, senior vice president of Engineering, Asset Management and Capital Programs at LUMA.
"Their passion and enthusiasm for engineering is truly inspiring and a driving force behind LUMA's commitment to help develop opportunities that will empower Puerto Rico's next generation of female engineering leaders," she said.
The race held over the weekend marked the grand finale of LUMA's Power Your Future Challenge — an EV STEM education and mentoring program that is the first of its kind in Puerto Rico. Launched earlier this year, over the course of eight after-school sessions, LUMA volunteer female engineers guided student teams through the design, development and construction of their EV go-karts – all in anticipation of the race.  
"Our educational philosophy is transforming the lives of our students through innovative and meaningful education," said Gloria Bonilla, CEO and founder of LEAP Social Enterprises. "We aim to guide them so they can be part of the important changes that Puerto Rico needs in all areas. One of these changes is expanding women's participation in male-dominated industries and ensuring that they have a voice in the discussion of important issues for our society."
"As excited as we have been about today's race, the real prize is the journey over the past two months and the hard work of these amazing young people, which will provide the students with a deeper understanding of STEM education and, hopefully, inspire them to pursue a career in STEM-related fields and join us in helping to transform Puerto Rico's future," Bahramirad said.