LUMA outlines 12-month energy plan for Puerto Rico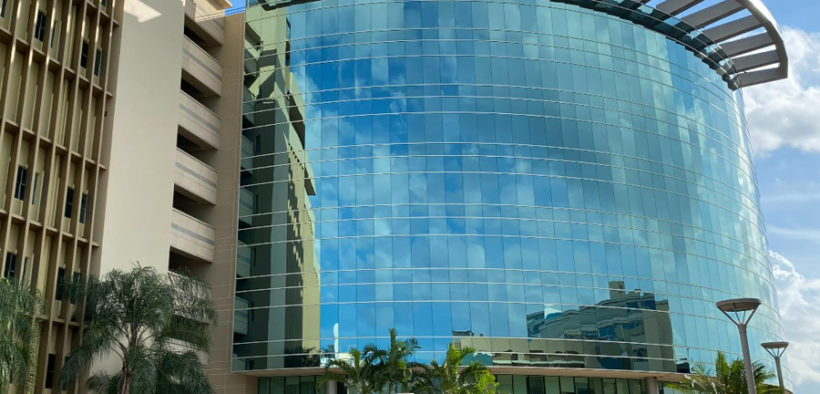 LUMA, the company managing Puerto Rico's electric power transmission and distribution system, has revealed a 12-month work plan. Named "Building a Better Energy Future," the initiative emphasizes system reliability and improved customer service.
Comprising several major projects and initiatives, the plan seeks to provide consistent and efficient energy to the island. Vegetation clearance, grid automation, substation modernization, pole replacements and meter upgrades are a few of the plan's components.
"Nothing is more important for LUMA than continuing to improve reliability and the service that we provide to our customers," said Juan Saca, who was named LUMA's CEO on July 1, said in the media release. "These combined initiatives … represent billions of dollars of investment into Puerto Rico's electric system."
According to the release, LUMA has achieved a "35% reduction in service interruptions for customers compared to 2022" since its inception in June 2021. The company said that with billions of dollars in investments and its focus on customer service, the island should expect to see the electric system improve in the coming months.
In terms of specific projects, one of the primary ones will involve installing automation devices. By July, the company expects to have made "outage impacts smaller and shorter" with the help of these devices. Vegetation, which is one of the obstacles in ensuring uninterrupted power transmission, will be addressed by clearing 16,000 miles of power lines over the next three years.
Infrastructure resilience is another cornerstone of the plan. LUMA said it recognizes the challenges posed by Puerto Rico's climate, particularly high winds and hurricanes, and said it is committing to "repairing and replacing 100,000 utility poles across the island" over the coming five years. The initiative aims not only to make the system more resilient but also to increase its capacity to withstand severe weather.
As for customer service, a series of upgrades and initiatives are in the pipeline. The rollout of "personal customer service SMS text alerts for unplanned outage reports by January 2024" is one of the measures intended to improve communication. The company also aims to make financial transactions smoother by November, offering "more ways to pay bills and access financial support online and in person."
LUMA recalled that it has made progress in several areas, from installing automation devices to vegetation clearance, and pointed out that it managed to connect "more than 64,000 customers to rooftop solar panels."
The following are the "Building a Better Energy Future" initiatives and programs that "will begin or accelerate over the next 12 months," as detailed in LUMA's release:
Reliability Improvement Initiatives
Installing over 5,000 grid automation devices to critical infrastructure by July 2024 to make outage impacts smaller and shorter.
Clearing vegetation from over 16,000 miles of powerlines over the next three years to reduce outages by 35-45%.
Repairing and replacing 100,000 utility poles across the island over the next five years to increase resiliency and strengthen the system to better withstand high winds and weather impacts (i.e., hurricanes).
Executing modernization upgrades at 50 substations over the next two years including the complete reconstruction of six major substations which will lead to reduced blackouts and improved service reliability for customers.
Installing over 1.5 million next-generation Smart Metersover the next three years that will improve reliability and resiliency, enable faster and more efficient billing, shorten restoration times, and support grid modernization.
Customer Communications & Support Initiatives
Providing more transparent and timely updates around service interruptions through a recently launched planned upgrades website and roll out of personal customer service SMS text alerts for unplanned outage reports by January 2024.
Promoting more ways to pay bills and access financial support online and in person by November 2023, as a continuation of LUMA's "We're Here to Help," public awareness initiative.
Launching new energy savings programs in or by October 2023 to provide more access to information and resources to help customers control energy usage and lower monthly energy bills.
Installing over 300,000 streetlights in 78 municipalities over the next three years to continue making communities safer, more accessible, more energy efficient and more environmentally friendly.
The following are measures LUMA has implemented since its inception in June 2021, as per its media release:
Installed over 1,500 automated distribution devices to identify service interruptions, reduce the number of customers impacted, and shorten restoration times.
Cleared vegetation from over 3,500 miles of T&D powerlines to improve system reliability.
Replaced over 8,900 damaged poles to increase the reliability and resilience of the electrical system.
Installed over 49,600 streetlights to increase safety and energy efficiency in communities as part of our $1 billion Community Streetlight Initiative.
Connected more than 64,000 customers to rooftop solar panels, representing more than 396 megawatts of clean energy, and averaging over 3,000 new solar connections every month, the highest number in the history of Puerto Rico.
Initiated 393 FEMA projects, representing $10.9 billion in investments, with 72 projects already in construction.
Supported more than $108 million in critical financial assistance to support customers in need.
Answered more than 4.9 million phone calls from customers, reduced the average call wait time to less than two minutes, in addition to serving over 4.5 million customers through LUMA's customer service centers and launching improved self-service options.