MasterCard's 'Priceless Puerto Rico' turns 2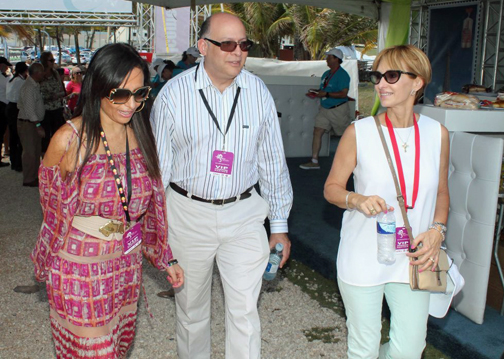 Sales volumes for businesses participating in MasterCard's "Priceless Puerto Rico" program grew by 9 percent, while the volume of transactions rose 13 percent in the last two years, the credit card company said upon announcing the results of the initiative launched in 2011 in partnership with the Puerto Rico Tourism Company and the Puerto Rico Hotel and Tourism Association.
"Puerto Rico is a market of great value for MasterCard. It is the second most important destination in the Caribbean, with more than 5 million tourists who visit from all over the world to enjoy everything Puerto Rico has to offer," said Mario Pérez Jr., general manager of MasterCard in the Caribbean. "Priceless Puerto Rico is an extension of all the promotional programs on the island telling the world that Puerto Rico offers experiences that truly are priceless."
Priceless Puerto Rico is part of Priceless Cities, a global platform by MasterCard that provides cardholders' discounts, offers and exclusive experiences at the most important touristic cities in the world. The program has been implemented in international cities such as New York, London, Miami and Paris and in Puerto Rico, since 2011, has joined this select group. The program has experiences, discounts and benefits in six categories: food, sports, music and entertainment, shopping, travel and arts and culture.
Manuel Catedral, manager of MasterCard in Puerto Rico, the "program is a celebration of everything special Puerto Rico does and it's an honor that it is providing results that benefit the businesses on the island as to tourism and the economy."
Catedral added that together with the volume of purchasing growth and transactions, the number of businesses participating in the program continues to increase. The program, which had a total of 46 participating business in the beginning, has more than 80 partners today, representing a 74 percent increase.
"This demonstrates that the businesses truly see great value in the program since it helps them strengthen sales through benefits that generate more client traffic and loyalty giving them a reason to return," Catedral said.
Meanwhile, PRHTA President Clarisa Jiménez, said "for us it is a very important strategic alliance with MasterCard and we are proud for its success and warm welcome that this Priceless program has received in the past years. Initiatives like these have benefitted the hospitality industry and Puerto Rico's overall economic development."