McDonald's adding 3 new locations in Puerto Rico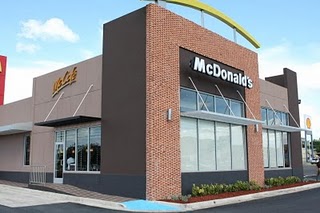 Arcos Dorados, operator of the McDonald's restaurants in Latin America and the Caribbean announced Thursday the upcoming opening of three new establishments in Puerto Rico later this month. The new locations will generate a combined 230 new jobs, said Luis Raganato, regional director of Arcos Dorados for the Caribbean.
The new restaurants will be located in Toa Baja, Cataño and Guaynabo.
"With these three new restaurants we continue to consolidate McDonald's commitment to the Puerto Rico market and its economic development," Raganato said. "These openings also represent an interest and investment in developing human talent by providing job opportunities to hundreds of people at all levels."
At present, Arcos Dorados employs about 3,800 people in Puerto Rico, many who are joining the workforce for the first time.
New restaurants are in line with the modern design the restaurant chain has adopted since re-branding in 2010, company officials said. The future Guaynabo location will be the first eco-friendly restaurant to open in Puerto Rico.