Menonita Hospital System picks up San Juan Bautista assets for $5.1M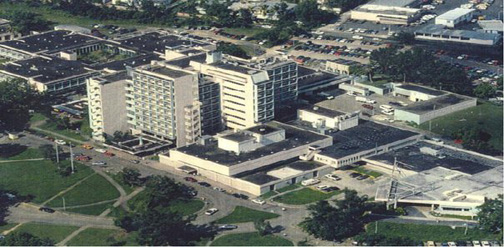 The Menonita General Hospital Health System has been selected by the U.S. Bankruptcy Court as the winning bidder to buy the assets of the San Juan Bautista Hospital in Caguas for $5.1 million, the company revealed Thursday.
The transaction was awarded "free and clear," meaning that the company is not required to retain the employees, 300 of which received pink slips this week. The health care provider competed against Metro Pavía and Caguas Community Hospital. The San Juan Bautista Hospital filed for Chapter 11 bankruptcy in March, after racking up close to $20 million in debt.
Menonita's management, which also met the Health Department's requirements, will assume control of the hospital's assets today and said in a statement it will consider the possibility of evaluating the affected employees for possible re-hirings.
"During the transition, we will begin with 40 employees, with the goal of increasing that number to 150 in coming weeks. Our projection is to reach a maximum of 400 employees in Caguas," said Pedro Meléndez-Rosario, executive director of the healthcare entity.
That process will take place through a human resources office that has been set up to recruit new employees and evaluate the laid off staffers.
To ensure continuity of services, Menonita has set up a transition committee that includes 40 hospital employees including doctors, nurses and technical staff to keep the emergency room open and provide other treatment.
"We're very pleased because with this transition the Menonita Health System will double its presence to be able to continue offering Puerto Rico the excellence in health services that we have been known for since our founding," said Pedro Meléndez-Rosario, executive director of the healthcare group.
The Menonita General Hospital Health System was established in 1943 and comprises three hospitals, one in Cayey and two in Aibonito.
It remains unclear what will happen with the San Juan Bautista School of Medicine, which as News is my Business reported, lost its accreditation in October.