Merck making Liptruzet in Arecibo, more products in pipeline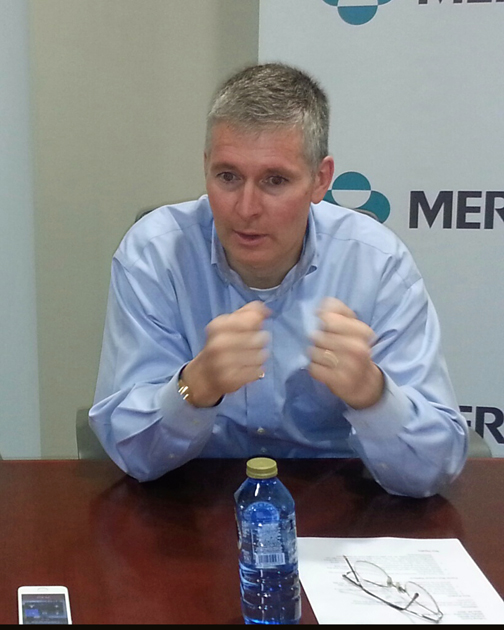 Merck's pharmaceutical operations in Puerto Rico are ramping up their production capacity with the recent addition of Liptruzet cholesterol inhibiting tablets, which are being manufactured in Arecibo, Andrew Wirths, general manager of the company on the island, said Wednesday.
The plant will initially fulfill the volume demand generated through the launch of the product that gained U.S. Food and Drug Administration approval earlier this month, and will subsequently increase production to cover global supply, Wirths said.
"Puerto Rico has an ideal launch platform for new products. What we've seen in Puerto Rico is that not only do we have the technological platform, but the infrastructure as well," he said. "We also have the capabilities to promote the launch of new products."
While the company did not make a specific investment to start the Liptruzet production line, it has pumped money into its local operations in the recent past. In September 2012, Merck Puerto Rico announced it would invest some $80 million this year to expand production capabilities at its Las Piedras manufacturing plant.
That improvement has prepared the plant for the eventual production of another drug Merck has in the pipeline, Suvorexant, a sleep aid that works by turning off wakefulness rather than by inducing sleep. That medication is awaiting FDA approval, which industry analysts have predicted will come later this year.
"We're doing some development work here, not exactly research and development, but certainly some small-scale work in the lab, which we could be scaling out," he said.
Meanwhile, Wirths said a subsequent generation of the Liptruzet product will come out of Las Piedras in coming months.
Two years have passed since Merck introduced a new product to market from Puerto Rico, when Janumet, an extended release product for diabetes went into circulation, he said.