Microsoft donates Office 365 software to nonprofits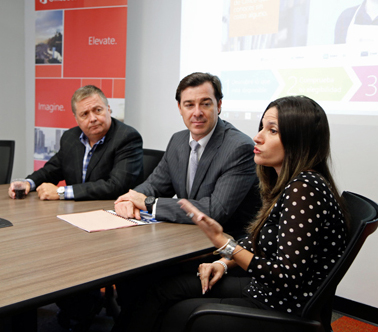 Microsoft Corp. announced this week it will be donating its Office 365 software to eligible nonprofits in 40 countries worldwide, including Puerto Rico, enabling them to have access to a range of cloud-based productivity and collaboration tools so they can spend less time in front of the computer and more time addressing their social causes.
"We must keep in mind that the cloud has become so important nowadays, and has become almost compulsory technology for any company or organization," said Marco Casarín, general manager of Microsoft Puerto Rico and the U.S. Virgin Islands. "Microsoft, with its long history of philanthropy, has been given the task of engaging with these organizations, as their work is of great value to society."
Office 365 for Nonprofits provides eligible nonprofit organizations access to Microsoft Office cloud services, designed according to the needs of nonprofit organizations, including the ability to access information from virtually anywhere, simple collaboration, reliable performance and easy implementation and updates.
"Office 365 will facilitate collaborative work and a reduction in operating costs. Now we can access our mail from different devices, edit documents within the same platform, and modify files simultaneously and with different users, among other benefits," said Heidi Cortés, vice president of finance and administration of the United Way of Puerto Rico, an organization that since 2010 has worked with Microsoft technologies.
Nonprofits interested in implementing Microsoft Office 365 can check how they can participate and request the donation via www.microsoft.com/office365nonprofits. Resources and information on migration are available at http://fasttrack.office.com.