MIDA study reveals growing consumer frugality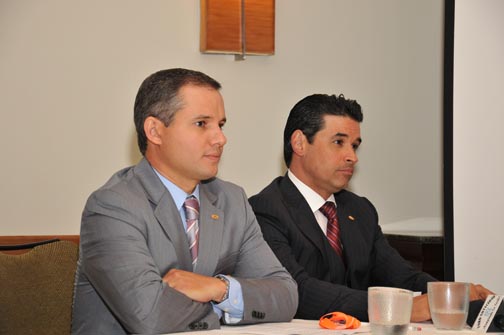 Mass migration of Puerto Rico residents, the struggle to find value propositions, the variety of affordable meals at fast food restaurants, the lack of product accessibility, and empty shelves are the reasons why local shoppers are spending 10 percent less on their monthly grocery bills, a study by the Marketing, Industry and Food Distribution Chamber, known as MIDA, revealed Thursday.
The year-over-year drop to $507 in 2012 from $561 in 2011 marks the first time in 20 years that the trade group's Consumer X-Ray study has revealed a drop in food spending on the island.
"It's interesting to see how the typical Puerto Rican family has changed their behavior when shopping, because you see a greater effort to make better use of the money available," said MIDA President Ferdysac Marquez. "Also, there has been a decline in our economy, for the first time in our history the Census reflects a decrease in the our population, and we are seeing how these demographic changes are altering our buying and consumption patterns."
With a representative sample of 1,350 interviews, the Consumer X-Ray, now in its 20th year, is believed to be the most comprehensive study available about Puerto Rico's food industry.
However, the findings of the latest version unveiled to MIDA's members at the annual convention taking place in Fajardo this week, reflect the trends of the last seven years, because MIDA tapped into its database of 7,000 interviews conducted since 2006. Gaither International conducted the legwork for the Consumer X-Ray.
"This study continues to validate the behavior of a more astute shopper who looks after their money and does more with less, aware of the limitations of resources they have to manage," said Manuel Reyes-Alfonso, vice president of MIDA.
In-store ad plays big role
The X-Ray revealed that when planning a trip to the grocery store, eight out of 10 shoppers (81 percent) plan where to go on their shopping trip based on the items advertised in the in-store ad. Among the advertised items that drew shoppers to a certain store are: chicken (78 percent), rice (67 percent), red meat (47 percent), beans (39 percent), fish/seafood (29 percent), ketchup (29 percent), oil (28 percent) and laundry detergent (56 percent).
Other elements that play into a consumer's choice of retail outlet are: price (84 percent), location (48 percent), cleanliness (42 percent), and the store's product mix (46 percent), among others. The retailer of choice, by an overwhelming majority (44 percent), is Econo, trailed by Amigo (8 percent), Selectos (8 percent) and Mr. Special (8 percent).
"The study showed that 46 percent of consumers visit more than one store to complete their main monthly purchase," said Diana Rodríguez, Consumer X-Ray committee chair. "This contrasts with 2008, when the number was 26 percent."
The trends revealed show a consumer who has changed their buying frequency and who cooks and eats more at home. It also shows a consumer who has remained loyal to some of the national brands, but 25 percent have discovered and adopted some of the private labels, which are now considered of good quality.
Enduring resistance to 'couponing'
Despite evident efforts by retailers and manufacturers to spur the use of manufacturer coupons among Puerto Rico consumers, this year's X-Ray study confirmed a persisting refusal to apply them at the register.
The X-Ray showed that a whopping 83 percent of shoppers confirmed they do not use manufacturer coupons and that using them does not influence where they will shop. However, consumers polled said they would be motivated to use them if the savings were 40 percent or more off the item's regular price.
Despite the low usage levels, it remains true that manufacturers such as Proctor & Gamble and Unilever, as well as retailers such as K-Mart and Walmart, are doing their part to distribute and accept discount coupons. K-Mart goes as far as doubling discounts on specific days.
Edith Tapia, founder of the "Cuponeando en Puerto Rico" website and Facebook page whose mission is to educate Puerto Rican consumers about the benefits of clipping and using manufacturer coupons, saw this year's results in a positive light.
"Less than a year ago, only 4 percent of the Puerto Rican population used some type of discount coupon for their services or purchases," she said. "Seeing a 17 percent level of usage is definitely indicative that consumers are looking for different alternatives to stretch their dollars to the max."
"I believe that as we continue to educate the general population — manufacturers, consumers and retailers — that number will continue to increase quickly," said Tapia, who began her couponing movement in June 2011. So far, her Facebook page has garnered more than 3,000 followers.
The X-Ray revealed that 41 percent of shoppers prefer that their discounts be calculated automatically at the register, 29 percent like to receive them via mail, 21 percent prefer getting them inside the in-store ad, while 18 percent don't mind picking them up at the store.
"It's hard for many people to clearly 'see' how a $1 off coupon on a razor, for example, can make a difference in their budget. However, I believe that the percentage of manufacturer coupons users in Puerto Rico isn't greater because, unfortunately, the word 'coupon' is stigmatized," she said, referring to the general association with food stamps, which were called 'cupones' in the early 80s.
"Using discount coupons has nothing to do with social status, but rather with common sense," she said.
"Another reason is that manufacturers have not seen the great potential that discount coupons offer them to grow their product lines to the point of positioning them at the top, as has happened historically," she said. "That the use of manufacturer coupons will become a thing of daily life in our island, is not far off. It's a matter of continuing to educate all parties."