MIDA's Consumer X-Ray study shows shoppers mindful of their pockets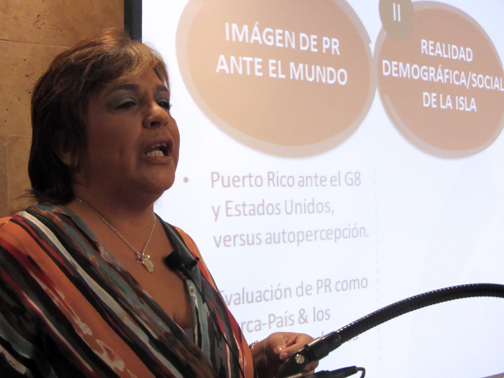 Puerto Rico consumers reduced their monthly grocery spending by 10 percent year-over-year to $507 in 2012 from $561 in 2011, marking the first time a drop has been registered since 2005, the Marketing, Industry and Food Distribution Chamber, known as MIDA, said Tuesday.
However, during a news conference at MIDA's Guaynabo headquarters, Consumer X-Ray Committee Chairwoman Diana Rodríguez was unable to justify the drop, saying the details would be revealed during the trade group's upcoming annual convention.
Upon revealing the initial results of this year's Puerto Rico Consumer X-Ray study, MIDA executives also confirmed that 46 percent of the 1,350 survey participants said they visit more than one store to complete their monthly shopping list, representing an increase of 35 percent compared to the previous year's findings.
That means shoppers are looking for the best deals and specific products and are willing to move from one store to the next to find them. On average, if the consumer fails to find about six products on their list at a specific store, they will leave for another retailer that can provide the article, the study commissioned to Gaither International revealed.
Chicken, rice and red meats are among the main products that will motivate buyers to shift stores if unavailable, the Consumer X-Ray's findings showed.
Meanwhile, 59 percent of consumers surveyed said they have crossed products off from their lists over price, citing health reasons (40 percent), price increases (35 percent) and "too expensive" (24 percent) as the main reasons for the decision. On the other hand, 52 percent of respondents said they purchased locally produced goods as much as possible.
This year, the study that evaluates Puerto Rico consumer trends pretty accurately, took a closer look at the reliance on government assistance programs, including the "Mi Salud" public health plan, the Nutritional Assistance Program and Social Security data.
MIDA will reveal the study's full findings during its annual convention slated for July 12-15.