T-Mobile unleashes mobile video with 'Binge On' plan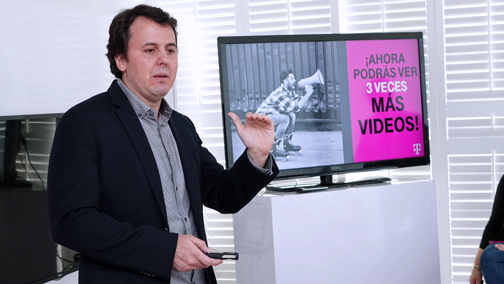 At an event held in California on Tuesday, T-Mobile announced its 10th Un-carrier move, responding directly to a surging demand for mobile entertainment by unleashing mobile video.
Beginning this Sunday, video streams free at T-Mobile for subscribers of HBO, Hulu, Netflix, SHOWTIME, Sling TV, STARZ, WatchESPN and more — with more streaming services on the way — without burning up high-speed data. It will be available to all of the carrier's current and new Simple Choice customers on qualifying plans at no extra cost.
"Un-carrier X marks the next step in this revolution, and it is massive," said T-Mobile President John Legere. "With Binge On, no one pays — not the customers, not the video streaming services — and everyone wins.
Ahead of the announcement, T-Mobile Puerto Rico completed a network upgrade to 20x20MHz, offering 80 percent more speed on its 4G LTE platform, company officials confirmed. The upgrade is part of a sweeping investment and development plan the carrier is deploying in Puerto Rico.
"2015 has been a very active year, as we continue to grow and revolutionize the market," Jorge Martel, vice president of T-Mobile Puerto Rico said Tuesday. "Our engineering team has worked non-stop to continue expanding our 4G LTE coverage, and to get greater capacity and speed."