Open Mobile unveils new kiosks at $400K investment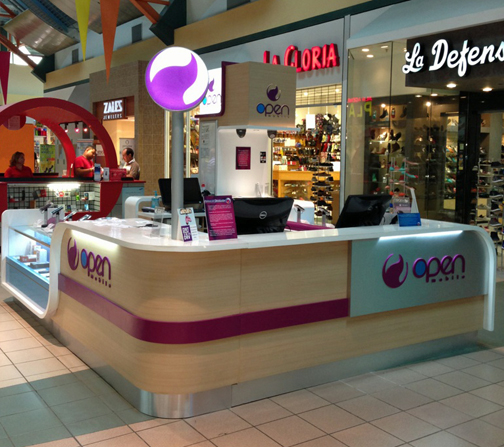 Following an investment of $400,000, wireless carrier Open Mobile Puerto Rico unveiled the addition of 10 new kiosks in malls throughout the island.
"With the opening of these new stores, our representatives will provide customers the opportunity to interact and learn more about the products and services that Open Mobile offers," said Juan Saca, president of Open Mobile. "We seek to be at the forefront of technology so that our customers feel pleased with our offerings."
These new kiosks added some 35 additional jobs to the more than 300 already on Open Mobile's payroll. The new kiosks are located in: Western Plaza, Mayagüez; Plaza Del Norte, Hatillo; Catalinas Mall, Caguas; Walmart, Cayey; Plaza Isabela; Plaza Carolina; Ralph's Supermarkets in Juncos and Fajardo; Plaza Centro, Caguas and Centro Gran Caribe in Vega Alta.
Furthermore, Open Mobile remodeled two existing kiosks at the Mayagüez Mall and The Outlet in Canóvanas. Next month, the company will begin remodeling the Open Mobile Store located in Trujillo Alto, which will become the first store to introduce the company's new look and structure.