Navedo Family Foundation program supports Puerto Rico's students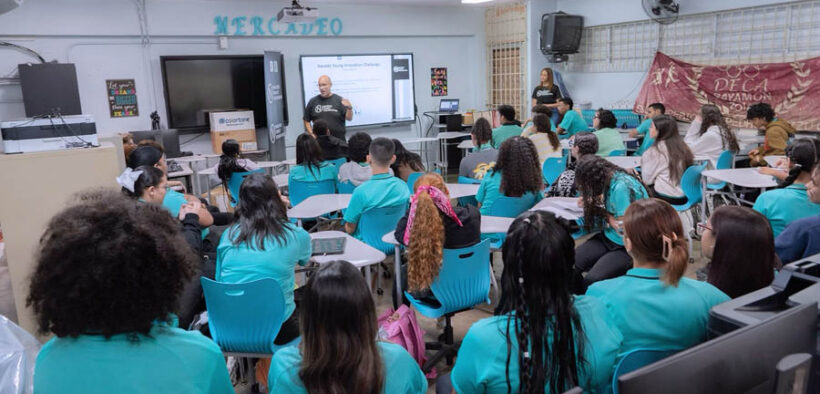 The Navedo Family Foundation, a nonprofit established in 2022, is focused on helping talented young people get on track in all social aspects, said its founder, Melvin M. Navedo, who also founded Melvin M. Navedo Real Estate, a company that has carried his vision for 26 years.
As part of its mission, the foundation – which he co-established with his wife and fellow entrepreneur, Yaritza, and daughters Ariana, Elienai and Yuliana – is working on the "Navedo Young Innovation Challenge" with senior high school students in several Puerto Rican towns. The challenge encourages students to create innovative solutions in various areas.
"Today we have reached about 350 students and five schools in the municipalities of Dorado and Toa Baja," said Navedo.
The foundation held an event on Nov. 9 to recognize the competition's winners and unveil new projects for 2024.
"This foundation's mission is to empower communities of marginalized youth, promoting social justice in Puerto Rico and achieving equal access to opportunities for socioeconomic development in our island. Leadership and education are the basis for lifting an island's economy and quality of life," said Navedo, who is also an accountant.
"I have always had a clear purpose in life, both privately and professionally: to provide the best example and chart a path full of hope and love for all Puerto Rican families, helping them achieve their dreams," said Navedo, who was recognized as "Young Entrepreneur of the Year" by the Puerto Rico House of Representatives in 2003 and 2005.
The foundation's other initiatives include "We Want to Conserve You," a coastal conservation program, and "Dress It," which supports students reaching graduation.