Neptuno Networks moves into new $3M HQs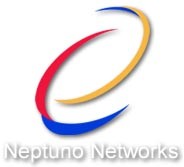 Wireless telecommunications service and broadband provider Neptuno Networks recently moved its headquarters into a new 24,000 square-foot building in Metro Office Park in Guaynabo, following a $3 million investment, company president Pedro Andrés said.
Founded in 2000, Neptuno provides services throughout Puerto Rico and the U.S. Virgin Islands. Its new offices house a 4,000 square-foot data center, a network operating center from where it monitors its system and offers managed services. The offices also include a training room and business continuity area for companies that need to relocate their staff to keep their operations running during a natural disaster. The center also has redundancy systems and infrastructure in place to guarantee the round-the-clock security of its operations.
"Our company begins a new phase thanks to our customers and their support, after eleven years of effort and dedication to achieve sustained growth," said Andrés. "Today we have our own network, which covers the entire island and Vieques, Culebra and the USVI, with more than 180 points of presence with national coverage."
Neptuno Networks has invested more than $20 million in its network in recent years, said Andrés, attributing the sustained growth to the strategic alliances struck with providers including Axxcelera, Hewlett-Packard, DESCA, and Alcatel-Lucent.