New execs at AIG, EVERTEC, Popular, Radisson, SME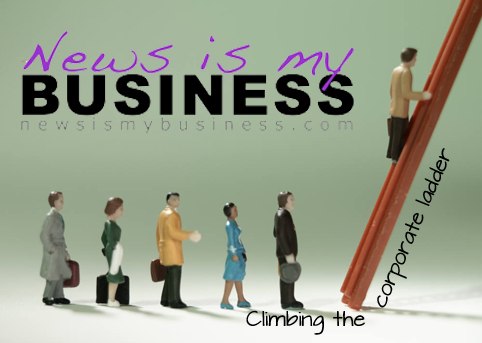 AIG appoints new CEO for property casualty business in LatAm, Caribbean
American International Group Inc. recently announced the appointment of Jim Dwane as the new CEO for its property casualty business in Latin America and the Caribbean, effective immediately.
Dwane, a highly respected executive within AIG and the insurance industry, will hold overall responsibility for the insurance operations in the 15 countries in which AIG Property Casualty operates in Latin America and the Caribbean. He will be based in AIG's regional offices in Miami and will report directly to Robert Schimek, CEO of AIG Property Casualty's Americas Region.
"Since I joined the Americas region two months ago, my highest priority has been to refine our organizational structure in order to facilitate the achievement of our strategic objectives," Schimek said.
"Jim is a seasoned property casualty expert with deep product expertise whose appointment will bring the strong leadership needed to drive our multi-year goals for Latin America and the Caribbean. His appointment is yet another example of the deep bench of experienced, global professionals we have at AIG," Schimek said
Dwane has worked at AIG for almost two decades. Most recently, he served as regional president of AIG Property Casualty's southeast region of the United States, which includes the states of North Carolina, South Carolina, Georgia, Tennessee, Mississippi, Alabama, and Florida.
Under his leadership, the southeast region has served as an example of underwriting excellence and exceptional claims servicing capabilities, leveraging its diverse mix of business and distribution network. Dwane has a B.S. degree from Clemson University with a concentration in economics and marketing.
AIG Property Casualty has operated in Latin America and the Caribbean since 1937.
Popular Inc. appoints Brett Scheiner as investor relations officer
Popular Inc. recently announced that it has appointed Brett Scheiner as investor relations officer. Scheiner brings an extensive experience and knowledge of the financial markets to the corporation, having served previously as a bank analyst at the investment bank FBR & Co.
He began his career as an equity analyst at Loomis, Sayles & Company, before moving to Lehman Brothers as financial-sector equity strategist and product manager. Scheiner earned a Bachelor of Arts in economics from Johns Hopkins University and an MBA from Columbia Business School.
In his new position, Scheiner will report to Carlos Vázquez CFO of Popular.
"We are fortunate to have Brett on board and look forward to further enhancing our communication with our shareholders and the markets with his experience and expertise," said Vázquez.
Radisson appoints new director of operations
Kenneth Blatt, CEO and chief of Caribbean Property Group's hotel division, recently named Miriam Vélez as the new Director of Operations at the Radisson Ambassador Plaza Hotel & Casino.
Vélez brings more than 20 years of hospitality industry experience in Puerto Rico and the United States, mostly in the area of human resources.
She previously held the position of human resources director of Interstate Hotels and Resorts in Saint Charles, Illinois. Vélez also served as director of human resources at Radisson Ambassador Hotel & Casino for six years.
Vélez also has tenures at the Intercontinental San Juan Hotel & Casino and the Wyndham El San Juan Hotel & Casino.
"We're very honored to have Miriam Vélez use her experience to take the Radisson Ambassador Plaza to another level in terms of service to our existing customers and generating new business, maximizing our profits, seeking new opportunities and improving our facilities to solidify our position in this highly competitive market," said Blatt.
Nélida Rivera takes over SME helm
The Puerto Rico Sales and Marketing Executives Association announced a change in leadership through which Nélida Rivera will assume the presidency of the organization through June 30, 2014.
The work plan Rivera presented for the new fiscal year is focused on providing continuity to the changes implemented by the previous presidencies, which respond primarily to retaining and increasing enrollment of SME members, and strengthening the educational offer, which serves as continuing education for the island's sales and marketing professionals.
She will also give priority to promoting the SME's commitment to social responsibility and fostering the sales and marketing profession through the creation of new college chapters.
During her tenure, Rivera will also be in charge of celebrating the 25th anniversary of the SME Marketing Excellence awards, to be granted during the SME Marketing Summit in October.
Rivera has been an SME member for 13 years and works as executive director of the Inter American University's Center for Professional Development and Special Events.
EVERTEC names Loubriel-Rosado to Board
EVERTEC Inc. recently announced that Teresita Loubriel-Rosado was appointed to the its board of directors effective June 30, 2013.
Loubriel-Rosado was a senior executive at Banco Popular for 30 years until her retirement in 2008 serving in various leadership positions and most recently as executive vice president and executive officer in charge of human resources, strategic planning and corporate communications.
Her tenure also included roles as senior vice president and corporate controller and senior vice president and general auditor. Loubriel-Rosado is a member of the Puerto Rico Society of Certified Public Accountants as a retired CPA.
"We're pleased to welcome Teresita to the EVERTEC board," said Marc E. Becker, Chairman of the Board. "Teresita's significant financial expertise, industry knowledge, and broad management insights will be an asset to EVERTEC going forward."
Loubriel-Rosado replaced Richard Carrión on the board in connection with the company's satisfaction of NYSE director independence requirements. Carrión had been a director of EVERTEC since September 2010.
"As the visionary of EVERTEC since it's founding over a decade ago, we want to thank Richard for all he has contributed to making EVERTEC the market leader in Latin America," said Becker. "We look forward to continuing to work with Richard in conjunction with EVERTEC's strategic partnership with Banco Popular."