New execs named in manufacturing, banking, professional associations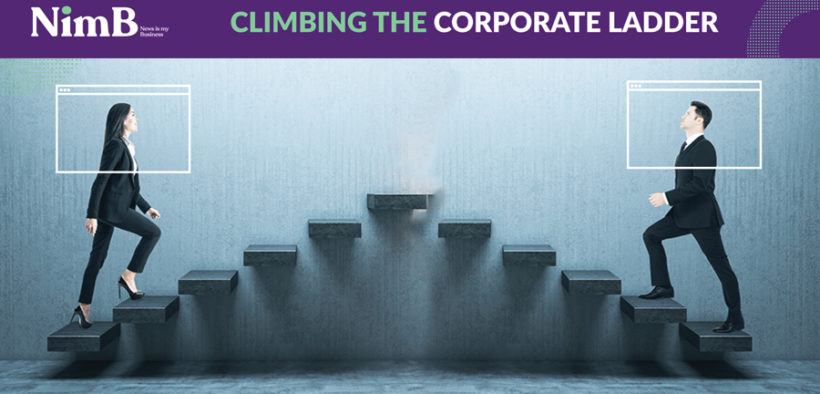 This edition of Climbing the Corporate Ladder includes executive appointments and new boards at two professional associations in Puerto Rico.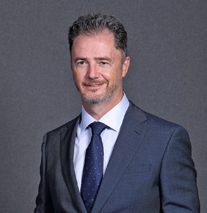 Merck names new GM
After more than two decades with the company and serving as the general manager in Argentina for two years, Guillermo Browne has been appointed as the general manager of Merck Puerto Rico and MSD Central America and the Caribbean. Browne recently visited Puerto Rico following his official appointment on Dec. 1.
"We're very excited about the opportunity to lead Merck's efforts to continue improving the health and quality of life of our patients in Puerto Rico, leveraging our efforts in science, research, innovation, ethics, and diversity," Browne said.
Browne's achievements include contributing to the consolidation of Merck as a benchmark in the pharmaceutical industry in Colombia, where Browne served as general director of MSD  between 2016 and 2019. In Peru, Browne led the business transformation as the general director of MSD Peru. In 2015, the company's operation in that country received the distinction of Small Subsidiary of the Year in Emerging Markets.
Throughout his 25-year career with the company, Browne also served as the business unit director in charge of sales and marketing of diabetes and cardiovascular products at MSD Mexico, and was interim general director of the Mexican subsidiary during the integration period with Schering-Plough.
Additionally, he held the position of commercial business sales director, responsible for the entire commercial sales force organization, and was the business unit director in charge of the marketing and sales organization for bone, respiratory, nonsteroidal anti-inflammatory drugs and vaccines, which represented 45% of the subsidiary's total income.
In Argentina, Browne served as marketing director, managing the entire marketing organization of the subsidiary, both for store and hospital products, market research, marketing services and customer focus. In that country, he also assumed the roles of commercial district manager and product manager.
Browne is an agricultural engineer who graduated from the University of Buenos Aires, and completed his postgraduate studies in business administration at CEMA University.
PRMA names new board
The Puerto Rico Manufacturers Association recently appointed 27 members to its board of directors, representing different economic sectors.
The board is chaired by Eric Santiago-Justinano, who will serve during the 2023-2024 term. Among the tasks included in the board's work plan for this year are to continue to advocate for safe, reliable energy at a reasonable cost, tax simplification with lower rates, and the agility and simplification of government systems and processes, as well as taking the PRMA to the international level.
The board's executive committee includes Vice President Illiette Frontera, vice president of Operations for Boston Scientific; Service Vice President Rafael G. Díaz, president of RF Maintenance; Vice President of Foreign Industries Luis Morales, Steris plant manager; Vice President of Puerto Rican Industries Rafael Vélez Domínguez, president of Campo Alegre LLC; Secretary Fernando J. Rodríguez, president of Prime Janitorial Service Corp.; and Treasurer Denisse Flores, partner of PricewaterhouseCoopers LLP.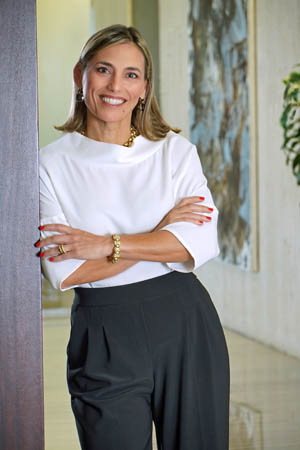 The group also includes regional and industrial sector representatives.
Oriental Bank names new chief retail banking officer
Oriental announced the appointment of Mari Evelyn Rodríguez as chief retail banking officer, who will lead business development efforts aimed at small and mid-sized businesses, auto loans and mortgages.
Rodríguez was part of the Oriental team for seven years and has been recognized for her leadership, expertise and extensive experience in the local banking and insurance industry. For the past six years, she has served as CEO of Marsh McLennan in Puerto Rico.
Rodríguez earned a master's degree in business studies and finance from the University of Michigan in Ann Arbor, and a bachelor's in government from Harvard College.
"Her successful track record and her experience will be of great value to Oriental, and I'm sure it will help all our retail businesses grow," said Oriental CEO José Rafael Fernández.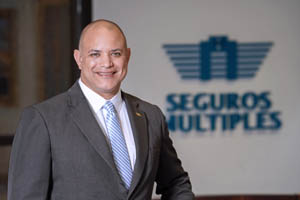 Seguros Múltiples names new executive VP
The Board of Directors of Grupo Cooperativo Seguros Múltiples (GCSM) has announced the appointment of Yamil J. García-Díaz as its new executive vice president. The appointment is part of the strategic vision for the future of Cooperativa de Seguros Múltiples de Puerto Rico (CSM), which is celebrating its 60th anniversary this year.
García is a recognized leader in the insurance industry and has been with the company for more than 20 years.
García will supervise the activities delegated by the executive president of Grupo Cooperativo Seguros Múltiples and its subsidiaries to ensure their continued growth and financial strength. He will also maintain constant communication with the work committees and the board of directors. He will represent the Cooperative Group and its companies before regulatory bodies, government, professional and civic associations, and national and international forums, as delegated.
Other responsibilities include overseeing the overall operations of the group in accordance with strategic plans; directing and leading the management of development, alignment and implementation of the strategic plans for all companies; ensuring the development of events and opportunities for expansion within the insurance industry and the various companies that make up GCSM, with the purpose of establishing short- and long-term strategies and business plans; developing strategies for business growth; and managing and getting involved in projects related to change, improvement and technological updates.
García began his career at Seguros Múltiples in 2000 as a planning analyst. Since then, he has held various positions, including actuarial analyst, investment facilitator, then investment manager and later assistant vice president of investments at GCSM. His most recent position was vice president of finance at CSM. García has excelled in the continuous contributions that he makes as an active member of the following committees: planning, reinsurance, pension and investment.
He holds a bachelor's degree with a minor in economics and statistics and a master's degree in economics from the University of Puerto Rico.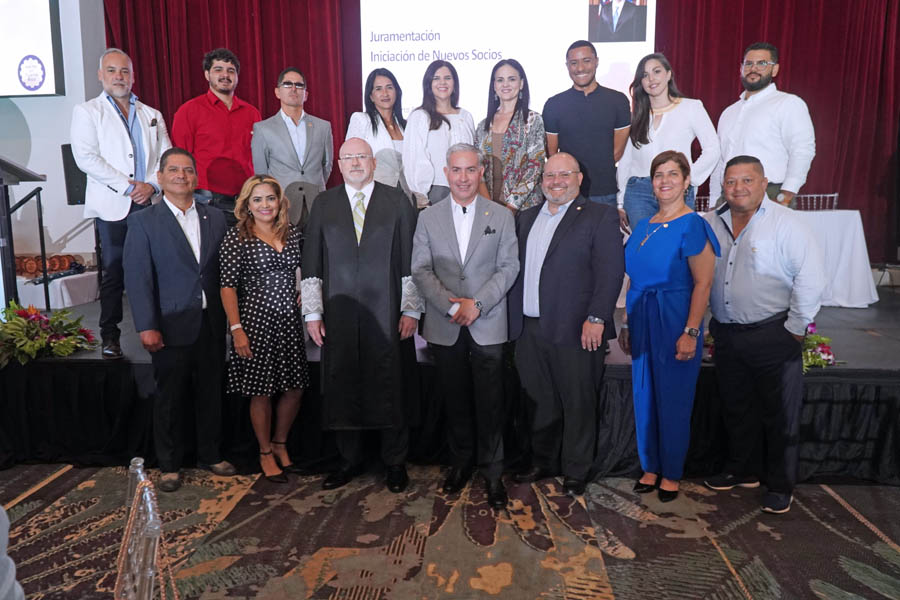 Hecho en Puerto Rico names new board
The Asociación Hecho en Puerto Rico recently held its annual meeting, where members re-elected agronomist Jorge Ramírez as chairman of the board.
The new board accompanying Ramírez consists of seven new members from various local companies, including Marilyn Cabezudo of Baby Blue Bread, Marta Rodríguez of Kevane Grant Thornton, Salvador Ramírez of Econo, José Fernando Oramas of UPS, Genaro Herrera of GFR Media, Isamarie Sandoval of Walmart and Daniel Rivera of Molcajete Foods.
Ramírez said that last year, the professional trade group experienced a 35% increase in new members. Currently, the membership totals 455 companies and professionals.
FV Bank appoints CRO 
FV Bank, a U.S. licensed global digital bank that offers a vertically integrated suite of traditional and digital asset banking and custody services, announced the recent appointment of Luz Mabel del Valle as new chief risk officer (CRO) and deputy chief compliance officer (CCO). 
As CRO, del Valle will serve on the executive team and lead all risk management functions, including financial, product, operational and enterprise risk.
Del Valle brings more than 20 years of multifaceted expertise in bank operations, risk analysis and management. She previously served as chief compliance and accounting officer at Encanto Group, chief compliance officer at Stern International Bank, and principal examiner at the Office of the Commissioner of Financial Institutions (OCIF, in Spanish).
"I'm excited to join FV Bank and to work with [CEO] Miles [Paschini] and his entire leadership team to deliver on their vision of best-in-class banking services to the traditional finance and digital asset sectors," del Valle said.
"I'm looking forward to contributing to FV Bank's continued success by helping develop and grow the risk management framework to ensure that FV Bank can capitalize on future growth opportunities while maintaining a strong commitment to the core principles of sensible risk management that all banks should abide by," she added.