Nonprofit opens call for PARACa summer program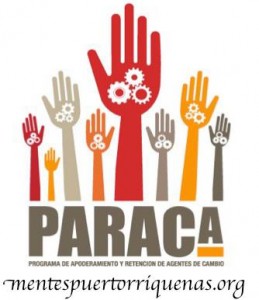 Seeking to put a plug in the island's significant "brain drain" problem, Puerto Rican Minds in Action, a nonprofit organization led by young students and professionals announced the opening of enrollment for its fourth "Empowerment and Retention of Agents of Change" program (known as PARACa in Spanish) slated for the summer.
The program offers young people the chance to develop their skills and leadership abilities through a professional internship, educational field trips, and workshops with prominent local leaders. Since 2010, academics, public administrators, private sector leaders and community leaders have shared their experiences with these young people and provided leadership workshops for PARACa.
"Puerto Rico is devoid of aware, responsive and effective leaders. It's not enough to have good intentions if you can not put ideas into reality and get results, but you cannot be effective either without being tuned into the island's realities," said Amanda Rivera-Flores, president of the Board of Advisors Puerto Rican Minds in Action. "Through PARACa, we seek to create a new generation of agents of change to fill this void."
Puerto Rican students at the University of Puerto Rico, Cornell University, Harvard University, Stanford University, Georgetown University, among others, participated in the first three editions of the program. So far, some 650 young people have participated in the nonprofit's program, whose internship component is the cornerstone of the initiative and one that has helped retain local talent.
For more information about applying for the program, visit http://portal.mentespuertorriquenas.org/.