'14 kicks off with a number of executive appointments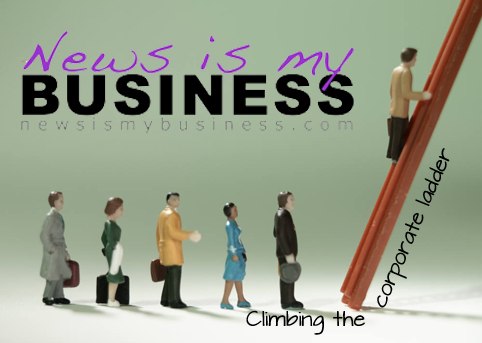 The Mall of San Juan names general manager
The Mall of San Juan has named retail veteran Manuel Vázquez as general manager, responsible for all shopping center operations as well as retailer and community relations, marketing, sponsorship and grand opening preparations. The mall is slated to open March 26, 2015.
Developed by Taubman Centers and New Century Development, the approximately 650,000-square-foot Mall of San Juan will feature the first Nordstrom and Saks Fifth Avenue on the island, in addition to more than 100 specialty stores and restaurants. The project will also include a hotel and casino.
Originally from Puerto Rico, Vázquez has had an accomplished career in the U.S. and Mexico. He most recently spent four-and-a-half years in executive leadership with Walt Disney World Resorts in Lake Buena Vista, Fla., a business segment of The Walt Disney Company. In his role as general manager at Disney's Hollywood Studios, Vázquez oversaw operations, including all retail and merchandising for the property. He also led strategic initiatives to increase guest satisfaction, spending and intent to return.
Before Disney, Vázquez launched Home & More, the operational brand extension of U.S.-based Bed Bath & Beyond, in Mexico City. As corporate director of operations, he opened the company's first two locations, successfully establishing a footprint in Mexico's retail arena. Prior to that, Vázquez worked for Bed Bath & Beyond in Florida. His retail career began at Albertson's in South Florida, where he led expansion and operational efforts in the market. Vázquez played a pivotal role in the opening and merchandising of stores, among other achievements.
Vázquez holds a B.B.A. in economics from the University of Miami and an M.B.A. in global management from the University of Phoenix. He also earned a management certification from Cornell University.
Joyce Martínez to head Meet Puerto Rico's sales team
Milton Segarra, president of Meet Puerto Rico, recently announced the appointment of Joyce M. Martínez to vice president, business development & sales at the organization which leads the sales efforts to promote Puerto Rico as a meeting and convention destination.
In her new role, Martínez will oversee the organization's long-term selling strategies, as well as manage and supervise MPR's sales team in the U.S. and Puerto Rico. Martínez will maintain her activities conducting research analysis of primary and secondary markets for the implementation of business development and sales strategies for the organization.
Most recently serving as director of research and business development for the organization, Martínez has a long-standing history with Meet Puerto Rico, as a consultant and as an employee for more than 15 years. During her tenure, Martínez served as associate vice president of strategic marketing research, director of sales and marketing for the U.S. Hispanic and Latin American Markets, and manager of member affairs.
"Joyce Martínez has proven to be a huge asset to Meet Puerto Rico, most recently as we have undergone our reorganization activities," said Segarra. "From providing industry insights based on primary research along with a keen understanding of Puerto Rico's place in the market, Martínez has helped set our strategic sales direction, worked hands on with our sales team professionals and has proven her ability to set our selling strategies and oversee our sales team's activities."
For eight years, Martínez worked independently as a sales and marketing research consultant for hotel companies and casinos in the U.S. and Puerto Rico. She also worked on special projects for destinations such as Mexico, Aruba, Jamaica and the Dominican Republic. In addition, she was an instructor for Destination Marketing Association International's Sales Academy program in Latin America as well as a professor at various universities in Puerto Rico and the United States.
Martínez holds a bachelor's degree in International Affairs with a minor in Anthropology as well as a master's degree in International Business and Commerce specializing in International Marketing Research from George Mason University in Fairfax, Virginia.  She has served as an international instructor for the Destination Marketing Association International, the top industry association dedicated to the role of destination marketing, is an invited professor of George Washington University and has also worked as a Government Relations Coordinator for the U.S. Hispanic Chamber of Commerce in D.C.
Chamber of Commerce names new legal advisor
Puerto Rico Chamber of Commerce President Jorge Cañellas announced the appointment of Attorney Blanca Mera-Roure as the entity's new director of legal and legislative affairs.
For more than 20 years, Mera-Roure has held leadership positions in both the private and public sectors. She was legal advisor to the law firms Martínez, Odell and Calabria, and Cancio Nadal and Rivera. In government, she served as legal advisor to the Economic Development Administration and worked as executive director of the Caribbean Basin Financing Authority.
Mera-Roure , earned a BA in Psychology, Sociology and Philosophy with honors, from Boston College. She then completed a law degree from the Inter American University and a Master's in Tax Law from Emory Law School in Atlanta. She is admitted to practice law in the courts of the Commonwealth of Puerto Rico, the Federal Court for the District of Puerto Rico and the Court of Appeals for the First Circuit.
New executive director for Bahía Beach
A 25-year veteran of the hospitality industry is the Resort Managing Director of Bahía Beach Resort & Golf Club. Martin Smith, who arrives to Puerto Rico directly from Scrub Island in the British Virgin Islands, is now the chief of operations of the resort, located in Río Grande.
Smith has established an outstanding career in the hospitality industry that has carried him from the United Kingdom to Egypt, Boca Ratón in Florida, New York, Scrub Island and now Puerto Rico. With a bachelor's degree in hotel, catering and tourism management from the University of Surrey, in England, the hospitality veteran has traveled the world to work in luxury resorts as Belleview Biltmore Resort & Spa, in Belleair, Florida; The Grand Resort, Hurghada; The Sonesta, Cairo; Scrub Island Resort, Spa & Marina; and The Williamsburg Inn (Va.) Interstate Hotels, among others.
Smith's experience has also given him the opportunity to serve many heads of state, presidents and Royal Family members, including Her Majesty the Queen of England, whom he served 20 years ago while managing the Queen's Royal Household Bar during Royal Ascot Week.
As Bahía Beach Resort & Golf Club managing director, Smith will be in charge of managing the entire operation of the resort, which includes villas, golf course, restaurants, residences and environmental programs.
New director of sales and marketing at the W Vieques Hotel
W Retreat & Spa – Vieques Island is boosting its sales team with the recent arrival of Bahia Husband as director of sales and marketing. Husband comes armed with a young and fresh look combined with a successful sales career in the hotel industry in the Caribbean.
"Bahia is a pillar in the leadership team, offering a strategic approach, extensive experience in the industry, energy and passion — attributes that will continue to help the W Retreat & Spa to become a destination within a destination," said Greg White, general manager of the W Retreat & Spa – Vieques Island.
As director of sales and marketing, Bahia will be responsible for directly impacting the revenue of the property through the creation of corporate sales strategies, groups, events and banquets. In addition to the strategy, Husband executed the annual sales and marketing plans to ensure the hotel positioning within your market, and maintaining stable and deepening customer relationships that characterize the hotel.
Husband joins the W Retreat & Spa – Vieques Island with extensive hospitality experience, having worked in a variety of brands from Westin Wyndham to several beach destinations including Jamaica, St. Lucia and St. Thomas.