NY Fed to use financial literacy videos by P.R. college students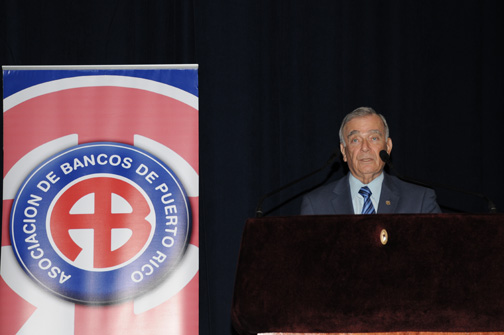 The Federal Reserve Bank of New York will incorporate 19 videos on financial literacy created by local college students who participated in the third edition of the "Puerto Rico Financial Awareness Video Contest," co-sponsored by the Puerto Rico Bankers Association.
The 30-second videos will be part of the FRBNY's financial education program on the island and the U.S., the institution confirmed.
The results of the annual competition were unveiled late last week, when Bankers Association Executive Vice President Arturo Carrión said a total of 83 students from 10 local colleges participated in the effort that resulted in the filmed work designed to promote financial training and responsibility among their peers.
"Through this initiative, young people can have effective tools that are both clever and attractive, to learn about the importance of proper management of personal finances," Carrión said. "This type of initiative is vital to help them in their future transition into the workforce and managing their finances as adults."
First place winners Mildred Ortiz Cortés, Joseph Soto Mejías and Mario Ramos Bosques of the Interamerican University, Aguadilla campus, developed the "Open your account today" project that highlights the importance of young people knowing the benefits of having a bank account as a first step in establishing a healthy financial history.
The second-place winners were Lorraine Valle Rodríguez, William Negrón Colón and Edwin Figueroa Feliciano of Sacred Heart University, with the "It's never too late to start saving" educational campaing. Meanwhile, the "Identity theft" video by Xavier Matos Santiago, Héctor F. Ortiz Colón y Cristhian J. Santiago Ortiz, of the Interamerican University, Barranquitas campus, nabbed third place.
"The large participation in the competition fills us with great satisfaction as does having attractive materials that will contribute to our mission of financial empowerment for young people in Puerto Rico and the U.S.," said Kausar Hamdani, senior vice president of regional and community affairs for the FRBNY.
The videos will be available on the FRBNY's website, as well as the Bankers Association's portal and as part of their goal of making available educational tools created by young people in their own language and format.