Olympic squad armed with Vanilla Visa gift cards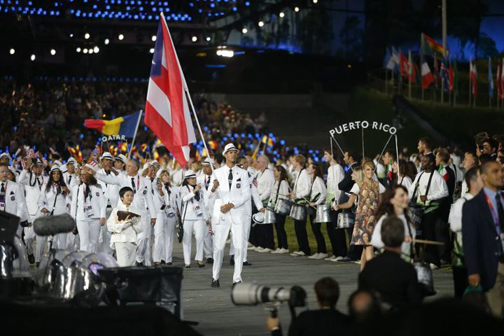 Puerto Rico's Olympic athletes traveled to London with $1,200 worth of Vanilla Visa gift cards each to cover their expenses while at the games, thanks to an agreement between the Puerto Rico Olympic Committee and InComm Puerto Rico, the company announced.
"Traveling with cash is not safe. The problems of theft or loss occurring when we carry cash are very common," said Carmen Barreto-Cruz, general manager of InComm. "So, our athletes will have the ease and security of traveling with international Vanilla Visa gift cards to avoid needless headaches that may affect their stay in London."
InComm Puerto Rico, a subsidiary of multinational InComm, is a leading processor and supplier of prepaid services in Puerto Rico. Its product selection includes gift cards to shop at major retailers, cards for downloading music on the Internet and the widest range of cards for online games.